Your Tastebuds Will Go Crazy For This Amazing Taco Trail In West Virginia
It's hard not to love tacos! Lunchtime feels like a party when you're enjoying great Mexican food. Some of West Virginia's best taco shops are all within a short distance of each other in the Eastern Panhandle. Take a look at the map and start planning your visits, either one by one, or maybe even making a few stops for tacos all in one day. It's hard to go wrong when your tastebuds are this happy.
Click here for an interactive map of the restaurants.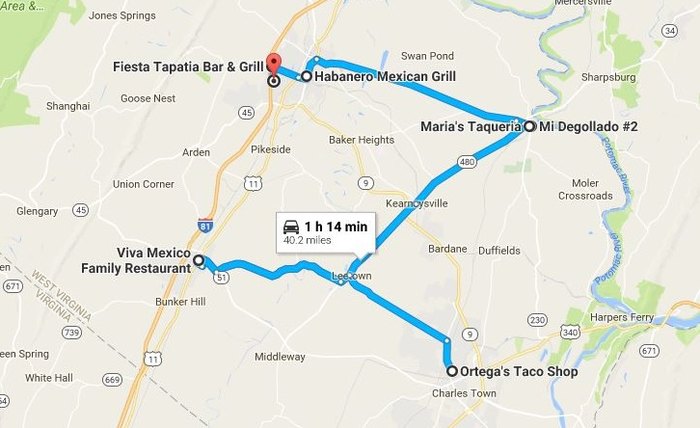 If you're not in the Eastern Panhandle, don't worry! West Virginia has plenty of other great taco spots. See more of our favorites here.