This Epic One-Day Road Trip Across West Virginia Is Full Of Adventures From Sunrise To Sunset
Have you thought much about the sun? Day after day, this glowing ball appears to arch through the West Virginia sky, examining every wrinkle of our rugged terrain. It gives light. It brings warmth. It fuels life. And as such, the sun is well worth chasing for the day across the breadth of West Virginia, from east to west.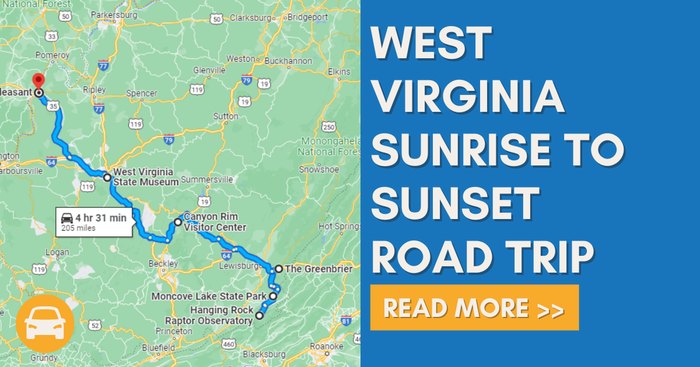 Track this sun-chasing route for yourself on Google Maps.
Address: Point Pleasant, WV, USA
Address: Hanging Rock Raptor Observatory, Union, WV 24983, USA
Address: Moncove Lake State Park, Co Rd 4/2, Gap Mills, WV 24941, USA
Address: The Greenbrier, 101 W Main St, White Sulphur Springs, WV 24986, USA
Address: Canyon Rim Visitor Center, 162 Visitor Center Rd, Lansing, WV 25862, USA
Address: West Virginia State Museum, 1900 Kanawha Blvd E #435, Charleston, WV 25305, USA