Here Are 20 Reasons Why West Virginians Are Proud - And Rightfully So
If you have ever broken down on the side of the road (**raises hand**), we hope that you break down somewhere like West Virginia. Why? Well for starters, we wouldn't even be stopped on the side of the road for five minutes before people would start pulling over asking what they could do to help. Not only that, but while you're sitting there waiting on your ride, take in some of the beautiful scenery that more than likely surrounds you. Nearly 75% of West Virginia is covered by forests, so chances are great that you will have some nature to gaze upon. Here are 20 reasons that living in West Virginia is the best – and you should be proud of your state!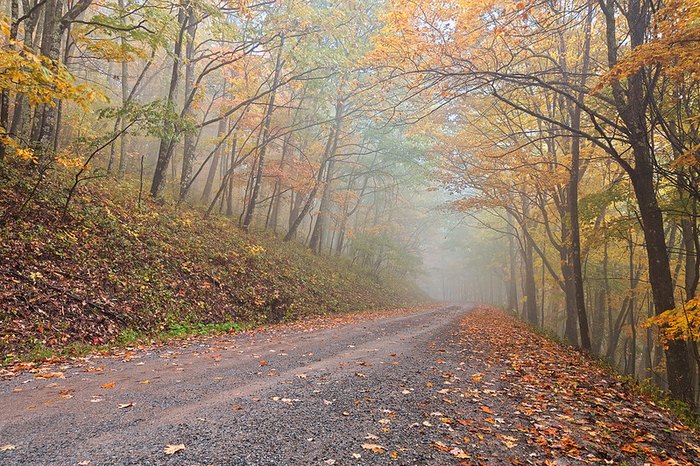 West Virginia is one of the most beautiful places in America, especially in the fall. This list may only have 20 of the best things about West Virginia, but really, we could have written a million more. Our home state is amazing! What are some things that you love about life in West Virginia?
If you enjoyed this list of reasons to love West Virginia, you'll definitely want to check out this roundup of famous folks from the Mountain State!
OnlyInYourState may earn compensation through affiliate links in this article. As an Amazon Associate, we earn from qualifying purchases.
More to Explore
reasons why West Virginians are proud
What are some other reasons why West Virginians are proud?
While a list of 20 reasons why West Virginians are proud may sound like a lot, it's really just the tip of the iceberg. The Mountain State is one of the most underrated places in the country; but we have to admit, we don't mind being an underdog! Hands down, one of the things we should be most proud of is our amazing natural beauty. Take Harpers Ferry, for example. This West Virginia gem is one of the most marvelous mountain towns in the country, offering jaw-dropping views and loads of sweeping scenery. West Virginia is a humble state with numerous reasons to be proud -- though you'd never find us bragging about it!
What are some fun facts about West Virginia?
Ready for some fun history about West Virginia? Here's a fun one: the country's first public spa opened in 1756 in Berkeley Springs (then Bath, Virginia). And a not-so-fun one: West Virginia was the first state to have a sales tax, which went into effect on July 1, 1921. The Mingo Oak, which was the largest and oldest White Oak Tree in the U.S., was declared dead and felled on Sept. 10, 1938. The tree stood in a cove at the base of Trace Mountain near the headwaters of the Trace Fork of Pigeon Creek. West Virginia is the only state to be formed out of land belonging to another state and without that state's permission -- what a rebellious history we have! Learn more unique facts about West Virginia in this article.
Where are the best places to live in West Virginia?
From our biggest cities to our smallest towns, living in West Virginia really is the best. We've all known for a while now that West Virginia has some of the country's best small towns. After all, small towns are a Mountain State specialty! But now the rest of the nation is apparently catching wind of our little slice of Almost Heaven, and they're starting to pay it some of the positive national attention it deserves. At least, that's the case with the town of Fayetteville, West Virginia, which recently earned spot number two on Smithsonian Magazine's list of the 15 best small towns to visit in America this year. We have to say, it's high time West Virginia started getting some time in the national spotlight!
Related Articles