West Virginia Was Just Named A Top 10 World Travel Destination For 2022
Searching for some new places to visit? The worldwide travel brand Lonely Planet just released a new book titled Lonely Planet's Best In Travel 2022. Within the pages of this brand-new, much-anticipated work, Lonely Planet lists the 10 best countries, regions, and cities to visit on all of Planet Earth. Of the 30 destinations featured in this esteemed travel guide, only three of the best places to visit are associated with the United States. One is Puerto Rico. One is Atlanta, Georgia. And one is the wild, wonderful state of West Virginia.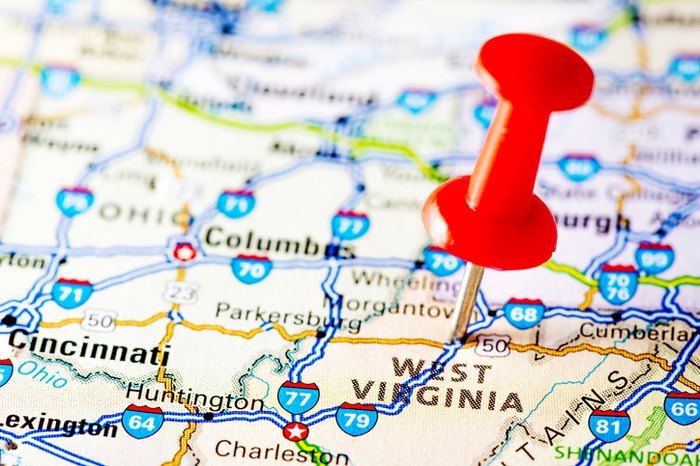 To learn more about what you can do here, check out the website for West Virginia tourism.
All that to say, OF COURSE, West Virginia deserves a spot on Lonely Planet's Top 10 World Regions! We really do have it all. They wouldn't call us Almost Heaven otherwise. What do you think makes West Virginia a great place to visit? Tell us in the comments!
Looking for somewhere to satisfy your hunger? Check out these restaurants in West Virginia.
OnlyInYourState may earn compensation through affiliate links in this article.
Address: West Virginia, USA
West Virginia Tourism
December 28, 2022
What are the most well-known parks in West Virginia?
The Mountain State is home to a lot of outdoor fun and some of the best outdoor places to visit. Check out some of the most well-known parks in West Virginia:
Pinnacle Rock State Park: Located in Bramwell, this 374-acre park offers a variety of outdoor activities such as fishing, hiking, and picnicking. But its most popular feature is the view of Pinnacle Rock itself, a 3,100-foot sandstone formation, accessible via the 0.6-mile Pinnacle Rock Overlook Trail.
Audra State Park: This Buckhannon park is 355 acres. It is located along the Middle Fork River, which provides ample opportunities for boating, fishing, and swimming. You can also hike here as well as stay overnight at the campsite.
Harper's Ferry National Historical Park: This 4,000-acre park is operated by the National Park Service and offers not only outdoor recreational opportunities but a great deal of historical sightseeing. Visit the museum or hike the 22 miles of trails.
What are the best beaches in West Virginia?
Although a landlocked state, there are still some great beaches in West Virginia:
Cheat Lake: In Morgantown, you'll find this 1,730-acre lake. Among its popular activities include fishing, waterskiing, swimming, and boating. There are also designated areas with milder water for paddleboarding or canoeing.
Jennings Randolph Lake: This 950-acre lake is actually in both West Virginia and Maryland. Not only is it a great spot for water recreation, but it's also known for its birdwatching opportunities. Plop yourself down at the beach and keep an eye out for unique birds like bald eagles.
Can I go for a train ride in West Virginia?
All aboard! There are several places where you can take a train ride in West Virginia:
New River Train: Located in Huntington, if you want to get on this train, know that it only runs in October. It is a 300-mile trip through the state's New River Gorge National Park and Preserve and a great way to see some really unique places in West Virginia.
Durbin & Greenbrier Valley Railroad: This railroad is located in Elkins. This scenic ride comes in a variety of choices, ranging from just 2.5 hours to 8.5 hours. It runs from May until September, with limited trains in October as well.