11 State Parks In West Virginia That Are Especially Kid-Friendly
West Virginia has one of the best state park systems in the nation, and entrance to these parks is always free. They are designed with all ages in mind, and many offer kid-friendly options like playgrounds, picnic areas, swimming, educational signage about local history and nature, fishing, and beginner hikes the whole family can enjoy together. If you're looking to visit an amazing state park in West Virginia that's also kid friendly, check out the following 11 parks in the Mountain State: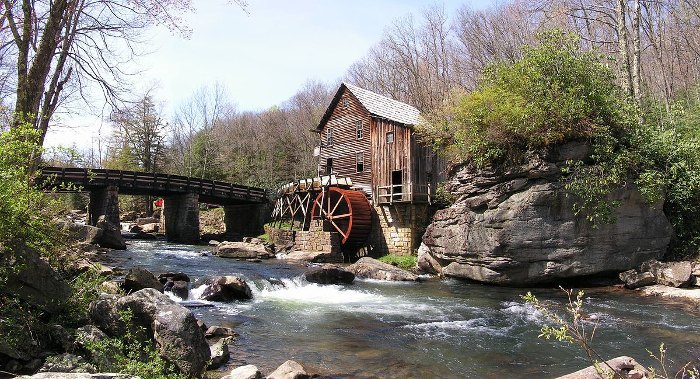 We know there are way more great, family-friendly state parks to visit in West Virginia than just these 11, but this list is certainly a great place to start! If we did we miss your family's favorite state park in the Mountain State, please let us know in the comments below!
As you go out to visit the many beautiful state parks in West Virginia, keep this list handy for some less crowded, under-the-radar options around the state. You're sure to find one in your neck of the woods!
OnlyInYourState may earn compensation through affiliate links in this article. As an Amazon Associate, we earn from qualifying purchases.
More to Explore
State parks to visit in West Virginia
What's the best state park in West Virginia?
We adore *all* of the state parks in West Virginia, and absolutely think each and every one of them is worthy of exploring. However, there is one that truly has a special place in our heart, and that's Blackwater Falls State Park. Let's sing its praises, shall we? Nestled high in the Allegheny Mountains of Tucker County, the 2,300-acre Blackwater Falls State Park is one of the most photographed places in the state - and for good reason. It's absolutely (and quite literally) gorgeous! The Blackwater River has carved some amazing features out of the rock, starting with the 57-foot Blackwater Falls at the head of the gorge, and it's a waterfall chaser's dream. Framed by spruce and hemlock forest, this waterfall, one of the state's highest, offers a unique magnificence every changing season that's often captured by photographers. In fact, when you visit, you will most likely see a photographer or two, cameras in hand, tripods set up, framing the picture-perfect shot of this picture-perfect place!
How many state parks are there to visit in West Virginia?
From hiking and biking to scenic train rides and snow sports, West Virginia's state parks and forests are nothing short of extraordinary, and truly offer something for everyone. The West Virginia State Parks system is home to 35 state parks, nine state forests, three rail trails, and countless adventures.
What are some lesser-known state parks in West Virginia?
It's always fun to take the road (or, in this case, the trail) less travelled, and in West Virginia, there are some lesser-known state parks you'll definitely want to visit. Some of our favorites include: Pinnacle Rock State Park, Little Beaver State Park, Seneca State Forest, Tu-Endie-Wei, Beech Fork State Park, and Cathedral State Park. You can read about each of these lesser-known state parks in the Mountain State in this feature article.
Related Articles
Explore West Virginia