This Footage Of A Massive Christmas Display In The Middle Of Nowhere, West Virginia Proves It's Worth The Trip
Christmas light displays in West Virginia fill our state with the magic and wonder of the season. There are so many amazing ones, from Oglebay to Bluefield and many, many spots in between. But nearly all of them are sponsored by a big entity: a resort or city, for example. Not so at Kermit Tyree's Farm in Elkview! This massive (MASSIVE) light display is a one-of-a-kind, privately operated Christmas blaze of color that's sure to delight your whole family, even though you do have to drive out to the middle of nowhere to see it! Here are some pictures (and video footage) to prove that this light show is well worth the trip: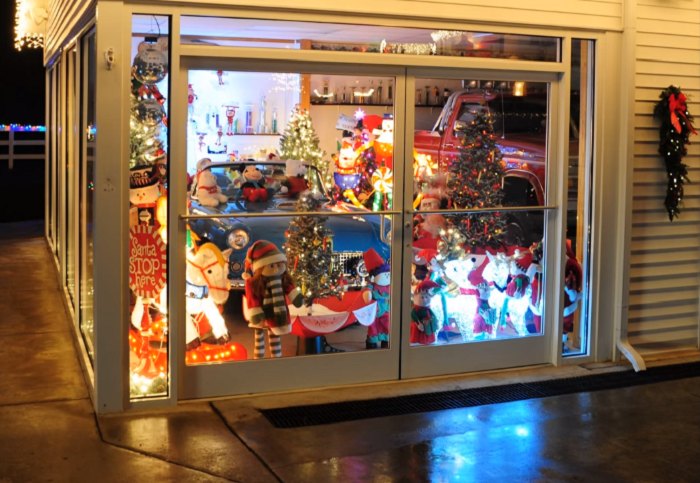 Is this not one of the best Christmas displays in West Virginia? Have you made the trip out to see the Tyree light display before? There's still time to sneak it in, or definitely add it to your Christmas bucket list for next December. What favorite Christmas tradition do you look forward to all year long? We have to say that another one of our favorites is picking out a local West Virginia Christmas tree!
Address: Aarons Fork Rd, District 4, WV 25071, USA
OnlyInYourState may earn compensation through affiliate links in this article.
Christmas In West Virginia
November 02, 2022
What are some other great Christmas lights, events, and holiday displays this time of year in West Virginia?
There are so many great places that you can go to experience an incredible holiday season. Maybe it's just the beautiful mountains all around us or the snow, but we think West Virginia is magical this time of year. So here are a few recommendations for you to make the most out of your Christmas. If you like traditional Christmas then this historical holiday celebration is sure to bring you much jingle bell joy. Head on over to Harpers Ferry for one of the best old-timey Christmas celebrations around. When you think of Christmas events, you are sure to think of big, massive, and sparkling lights. The shimmering glory of these 9 Christmas light displays is sure to put you in the Christmas spirit. Some of them involve driving while others are walking and yet all of them are worthy of your time this season. Drive-thru light displays have become a huge hit and so from that emerged 6 unforgettable drive-thru light events you must see this year. There is something magical about driving in a tunnel of lights. There is also something forbidden about driving with your lights off, and it just feels like you're getting away with something. When it comes to big celebrations, no one quite does it as well as Bluefield, West Virginia. They have been dubbed "Christmas City" and you will want to see the lights, parades, dressed-up doggies, and so much more! One favorite tradition in many families is to simply gather in the car and go out looking at lights in people's yards. With some hot chocolate in your favorite mug, take a look at this one Christmas lawn that has one of the craziest displays around.
Address: Aarons Fork Rd, District 4, WV 25071, USA
OnlyInYourState may earn compensation through affiliate links in this article.