This All-Day Float Trip Will Make Your West Virginia Summer Complete
Whitewater rafting, kayaking, and canoe adventures can be fun, but sometimes it's nice to just float down the river, letting the current take you where it may. A trip to this summer destination lets you do just that. river & Trail Outfitters offers all sorts of adventures on the water, but its option of tubing in West Virginia is a must on a hot day. This all-day float trip in our wild and wonderful state is sure to make your summer complete.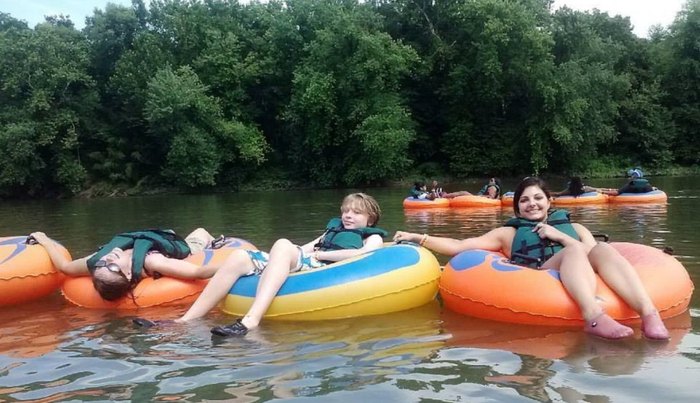 You can keep things mellow or enjoy a little more excitement on one of these West Virginia tubing adventures. To learn more River & Trail Outfitters, check out their website here.
For location and directions, visit here.
Have you ever gone tubing in West Virginia, or done anything else with this company? Feel free to comment below and tell us about your destination.
To find more adventures on the water, check out this kayak trail that is unlike any other you have ever followed.
OnlyInYourState may earn compensation through affiliate links in this article.
Tubing In West Virginia
July 23, 2019
Where is the best place to go tubing in West Virginia?
West Virginia tubing is an excellent way to enjoy the natural beauty of our state while relaxing at the same time. There's nothing like floating down the river on a hot summer day. There are many rivers in our state that offer tubing, each with their own features and set up. Some of the best rivers for tubing in West Virginia are the Potomac, Cheat River, New River, Greenbrier River, Tygart River, and the Elk River. You can read more about all of them here.
What else can I do besides tubing on the Potomac River?
As mentioned in the article above, there are several ways to enjoy a day on the Potomac River. In addition to tubing, you can have canoe adventures, go kayaking in West Virginia, zip line, swim, go white water rafting, and much more.
Does West Virginia have clean rivers?
Like every state, West Virginia works hard to keep its rivers clean. For the most part, our state's waterways are just fine for tubing, canoeing, rafting, swimming, and all of the other activities you'd like to enjoy on the rivers. If you have any concern about the water quality of the rivers, you can always check with the outfitter before planning a trip, although you are very likely to be just fine.
OnlyInYourState may earn compensation through affiliate links in this article.