Here Are The 9 Best Glamping Destinations In West Virginia For Cheap Weekend Getaways
Are you looking for cheap last-minute weekend getaways for couples in West Virginia? Or maybe you're planning to get together with your gal pals and need some options for cheap girls' weekend getaways in West Virginia. Or maybe you're wanting to escape the hustle and bustle of the daily grind to regroup and recharge without breaking the bank, and you're wondering about places to go cheap glamping in West Virginia. Here's a list of a few of our favorite glamping options in West Virginia that fit all of these scenarios and more!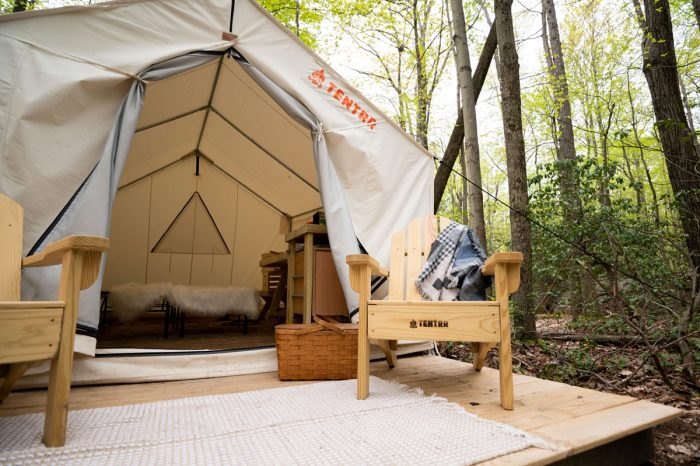 There you have it, a bunch of cheap weekend glamping getaways in West Virginia that are good for couples, singles, families, gals weekends, and more. Which one looks the best to you for your next glamping escape in Wild, Wonderful West Virginia?
Address: WV Glamping Domes, 669 Rookstool Rd, Alderson, WV 24910, USA
Address: Three Otters Eco Retreat Center, 8497 Low Line Rd, Great Cacapon, WV 25422, USA
Address: Loves Way Village, 200 Loves Way, Moorefield, WV 26836, USA
Address: Blackwater Falls, West Virginia 26260, USA
Address: Coopers Rock State Forest, West Virginia 26525, USA
Address: Lost River State Park Road, Lost River State Park Rd, West Virginia 26836, USA
Address: Hawks Nest State Park, 49 Hawks Nest Rd, Ansted, WV 25812, USA
Address: Cacapon State Park Spring, West Virginia 25411, USA
Address: Tomlinson Run State Park, 3391 Veterans Blvd, New Cumberland, WV 26047, USA
Address: Camp Holly, 4531 Diana Drive, Diana, WV 26217, USA
Address: Flying Squirrel Ranch & Farm and RADA Brand Appalachian Spirits, 134 Rada, Purgitsville, WV 26852, USA
Address: Shepherdstown, WV, USA
Address: Petersburg, WV 26847, USA
OnlyInYourState may earn compensation through affiliate links in this article.