These 17 Photos From West Virginia's Abandoned Amusement Park Will Creep You Out
Have you ever visited Lake Shawnee Amusement Park, which has sat abandoned in Princeton since 1966? The park opened in 1926, when founder C.T. Snidow bought the property, according to Jeffrey Stanton, who wrote about the park for a website about abandoned amusement parks. In its heyday, the park had a dance hall, a swimming pool, rides, a concession stand, a racetrack, and cabins.
The park closed after it was the scene of the deaths of two children. One boy drowned in the park's swimming pool, Stanton wrote. The boy's mother dropped him off for the day and then returned later and he was nowhere to be found. She eventually found him floating in the pool, which was later filled to prevent further accidents.
The girl's death happened while she was on the swings and a truck making a delivery backed into the swing's path, causing her to strike it.
A former park employee bought the property in 1985 with the intention of turning the land into residential lots, but he abandoned that idea after several Native American burial sites were reportedly found there. Instead he tried to reopen the park, but it didn't last.
The park is reportedly haunted.
Check out these creepy photos from the park.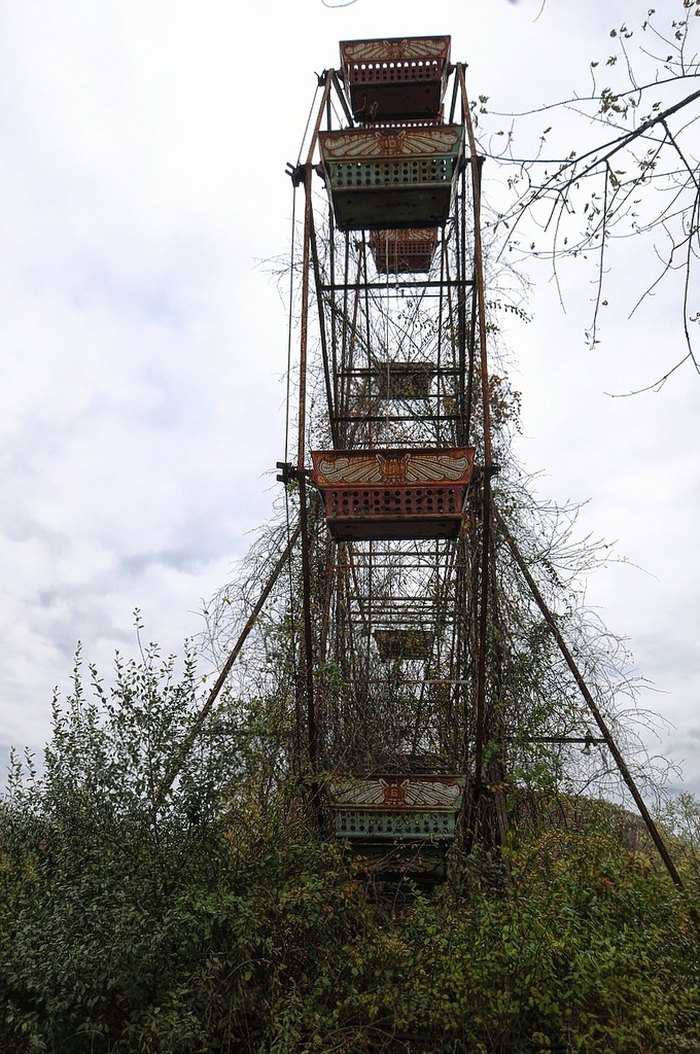 What did you think of this abandoned park? Do you know of any other cool abandoned places in West Virginia? Let me know in the comments.
OnlyInYourState may earn compensation through affiliate links in this article. As an Amazon Associate, we earn from qualifying purchases.
Related Articles
Explore West Virginia