Yakima River Canyon Scenic Byway Is A Back Road You Didn't Know Existed But Is Perfect For A Scenic Drive In Washington
Washington's scenery is incredibly diverse, making it the ultimate spot for road trips. Whether you're in the mood for an oceanside cruise or a mountainous drive, our scenic byways will deliver. The Evergreen State is also full of off-the-beaten path byways and back roads that are always worth exploring. If you happen to find yourself in Central Washington, don't miss the chance to take the Yakima River Canyon Scenic Byway.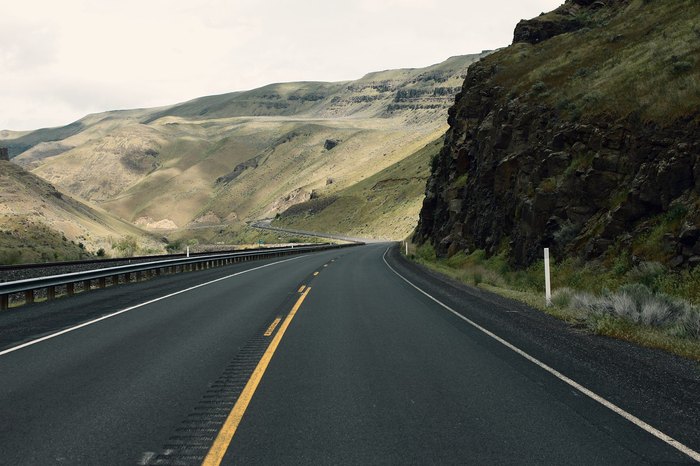 The best part about choosing to take the Yakima River Canyon Scenic Byway from Yakima to Ellensburg instead of I-82 is that it doesn't add a significant amount of time to your drive. You can take in all the stunning scenery and still arrive at your destination on time. And if you don't have time to check out this hidden gem anytime soon, take a virtual tour with this informative YouTube video.
Have you taken a ride on the Yakima canyon road? What was your experience? Let us know below in the comments section.
If you're looking for more Washington road trip content then check out these outstanding road trips in Washington.
Address: Washington 821, WA-821, Washington, USA
OnlyInYourState may earn compensation through affiliate links in this article.
Yakima River canyon scenic byway
November 04, 2022
What are some fun outdoor adventures in Washington?
The Evergreen State is home to unrivaled natural beauty and countless ways to enjoy it, living up to its name! Like to climb? You've probably looked at the enormous Douglas fir trees in Washington, some of the tallest trees in the world, but have you ever imagined climbing one of them to take in the panorama? With the assistance of instructors and safety gear, you can climb trees up to 300 feet tall by signing up for a guided trip with AdventureTerra. Deception Pass State Park provides unrivaled outdoor activity with its 4,000 acres of ancient woodland, 15 miles of saltwater beachfront, a few campgrounds, and more than 38 miles of hiking trails.
Where in Washington can I get the best views?
An outdoor enthusiast's paradise is what some would call Washington! Almost everywhere you turn, there appears to be a stunning view to behold. When you travel to any of the following locations, you can see some of Washington's best views: Beaver Falls, Alpine Lakes, North Cascades Highway, Ape Caves, Dry Falls, Diablo Lake, Mount Maker Scenic Byway, Palouse Falls, Hurricane Ridge, Marymere Falls, Yakima River Canyon, Mount Ellinor, Nooksack River Waterfall, Quinault Rainforest, and Goat Rocks Wilderness are just a few of the places you can visit. Find out more about how to travel to incredible destinations in Washington.
Which Washington road trips are the best?
Given the size of Washington, driving around in a car is one of the greatest ways to get to know the state. To assist you in making the most of your stay in the Evergreen State, we've highlighted several fantastic road trip itineraries. You might think about going for a ride along the Olympic Peninsula if you enjoy being outside. Alternatively, if you're charmed by waterfalls, have a look at our ideal Washington waterfall road trip. Happy road tripping!
Address: Washington 821, WA-821, Washington, USA
OnlyInYourState may earn compensation through affiliate links in this article.