If There Are Only 5 Hikes You Ever Do In Washington, Make Them These
Washington and beautiful hikes go together like peanut butter and jelly. Peas and carrots. Avocado and toast. You get the idea. If you've lived here for more than a year and you've never gone hiking, it's time to change that. So instead of searching for "hiking trails near me," check out this list of the best hikes in Washington.
Now, claiming trails that are the best hikes in Washington is a big deal, since Washington is full of amazing hikes. So, it's up to the individual to decide. But if you only do 5 hikes in the Evergreen State in your entire life, these trails are some of the most accessible and scenic hikes in Washington.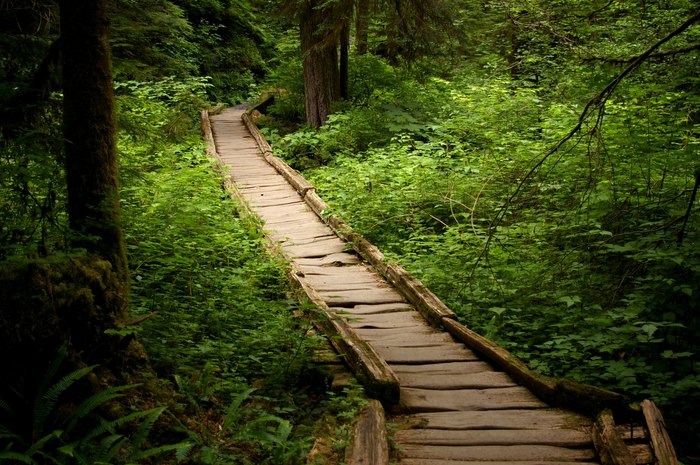 You don't have to be an experienced outdoor enthusiast to tackle the best hikes in Washington, one of the most beautiful states. Check out these trails that any mere mortal can do.
OnlyInYourState may earn compensation through affiliate links in this article.
best hikes in WA
March 01, 2022
What are some scenic hikes in Washington?
Washington State is so chock full of beautiful scenery that almost any hike is incredibly scenic. From hikes along the Pacific Ocean to hikes in a temperate rainforest to hikes in an old-growth forest, there are so many amazing trails to explore. A hike in the Hoh Rain Forest Hall of Mosses will truly knock your socks off. Home of the only temperate rainforest in North America, this 1.1 mile hike through Olympic National Park will astound you with its towering trees, lush greenery, and fern-laden ground. It's truly a sight to behold. An incredibly peaceful, but beautiful hike can also be found at Ebey's Landing Trail, which is located in Coupeville on Whidbey Island. Overlooking the lovely Puget Sound waters, this scenic trail definitely is one to check out. For more scenic trails, be sure to read this great article on 12 scenic trails to explore in Washington.
If I live in Seattle, what are some hiking trails near me?
Hidden in the middle of Washington's largest city is a nature lover's haven. A visit to Discovery Park in the Magnolia neighborhood will make you feel as though you are hundreds of miles away from the hustle and bustle of the city. The park's 3.3 mile loop trail takes you through densely wooded forests, along the beach of the Puget Sound, and even by old officers' quarters from historic Fort Lawton. The park even has a stunning lighthouse, so don't forget your camera. Learn more about this amazing urban hike in Discovery Park in this article.