Prepare Yourself For Polar Temperature Swings This Winter In Washington, According To The Farmers Almanac
Washington winters have been pretty volatile over the last few years. Just when we think the season is over, we'll experience some seriously severe weather that reminds us that we can never count on an early spring. According to the Farmers' Almanac, though, temperatures in Washington state are looking to be about what we would normally expect for our area. It's other parts of the country that are forecasted to be getting out-of-the-norm types of winter weather.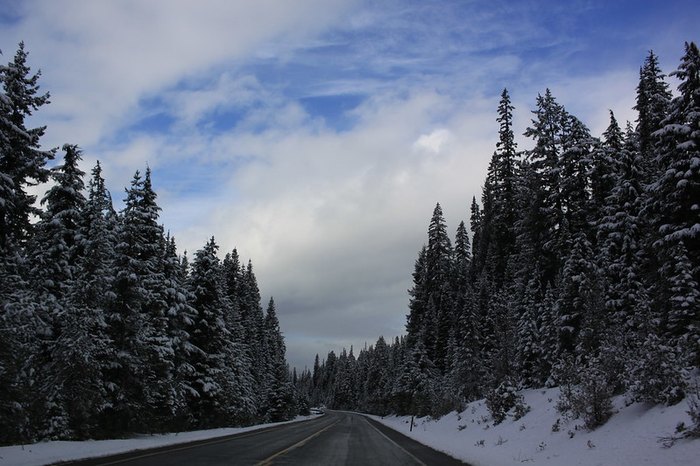 For more information on the extended winter forecast, check out the Farmers' Almanac.
OnlyInYourState may earn compensation through affiliate links in this article.
Temperatures In Washington State
October 21, 2022
What are the best outdoor activities during winter in Washington?
From taking a sleigh ride to taking a winter hike on one of many trails to choose from to attending a winter festival, there's certainly no shortage of outdoor winter activities in this state. Some of the winter festivals you could experience are the Leavenworth Tree Lighting Festival, the Lake Chelan Winterfest, the Leavenworth Bavarian Icefest, or the Timbrrr! Winter Music Festival, just for starters. If you're looking for a lower-key type of activity, though, you could take a winter road trip to see some beautiful scenery, while staying in your nice, warm vehicle and sipping on hot chocolate or coffee!
What was the biggest snowfall in Washington?
The most snow Washington has gotten during a 24-hour period was on February 24, 1994, at Crystal Mountain, when it snowed 65 inches. Interestingly, Washington holds a world record for snow, with Mount Baker having received 95 feet of snow during the 1998-1999 season.
What are the best sled riding hills in Washington?
There are so many great places to go sled riding in Washington. Hyak Sno-Park, located in the Snoqualmie area, is a good option if you're going with a group and perhaps some are interested in other snow activities. In addition to sledding and tubing, you can also go snowshoeing or cross-country skiing on the groomed trails. At Mount Spokane's Ski and Snowboard Park, there are several lanes of tubing, as well as a rope tow to haul sliders back up. Where is your favorite place to go sledding in the state? Please let us know in the comments below!
OnlyInYourState may earn compensation through affiliate links in this article.