7 Historical Landmarks You Absolutely Must Visit In Washington
Washington achieved statehood on November 11, 1889, becoming the 42nd state in the U.S. However, its history goes back much further. The Evergreen State has dozens and dozens of historical landmarks that will give you a glimpse of the Pacific Northwest's past. If you're curious about our local history, we highly recommend starting with exploring these spots. Without further ado, here are some fascinating and historical landmarks in Washington state.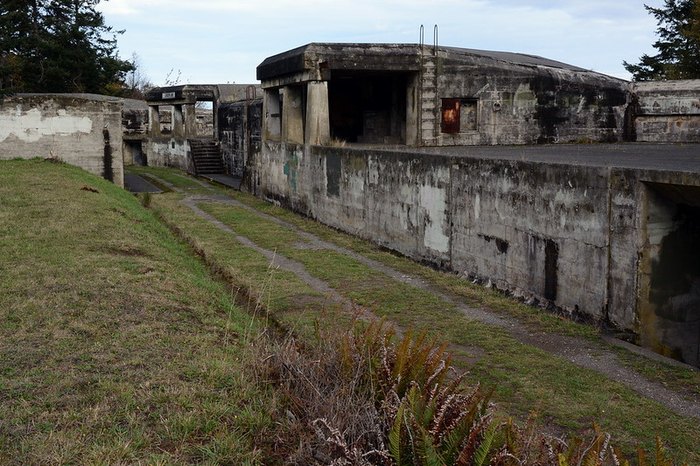 Do you enjoy learning about our local history? What is your favorite historical landmarks in Washington state to visit? Feel free to share your thoughts with us in the comments below — we would love to hear from you! Looking for related content? Check out our list of some other bucket-list-worthy historic landmarks in Washington.
OnlyInYourState may earn compensation through affiliate links in this article.
More to Explore
historical landmarks in Washington State
What are Washington's most famous landmarks?
Whether it's your first time visiting Washington or you're playing tourist in your own backyard, you'll be impressed by the sheer number of unique landmarks and attractions in Washington state. From stunning natural wonders to historic sites, there's just no shortage of impressive places to see. Fortunately, we've narrowed down the options and have compiled a Washington bucket list for you to explore. At the top of the list is Cape Flattery in Clallam County. This magical place just so happens to be the northwesternmost point in the contiguous U.S. Plus, it's as pretty as a postcard. Next up on our list would be Spray Park in Mount Rainier National Park. This exhilarating six-mile trail boasts fascinating scenery at every turn. If you're more of a city dweller, head to Dr. Jose Rizal Park in Seattle. The view of the Seattle skyline from this vantage point is simply unparalleled. Other landmarks to add to your list include Lenore Lake Caves, Hurricane Hill on the Olympic Peninsula, Horseshoe Lake, Tolmie Peak, Perfection Lake, Hoh Rainforest, Skyline Divide Trail, Priest Point Park, Harry's Ridge Trail, Bean Creek Basin, and Duncan Garden in Spokane.
Does Washington have any haunted hotels?
Absolutely! If you have a fear of ghosts, you may want to avoid staying the night at Hotel Sorrento. This historic hotel was built in 1909, so it's well over 100 years old. Many of its first guests were part of the Alaska-Yukon-Pacific Exposition. While the hotel has since been renovated, you'll notice historic details, such as the Rockwood tiles around the fireplace. If you stay in room 408, however, you may just get a glimpse of history that you weren't expecting. It's believed that the ghost of Alice B. Toklas still haunts this room. Fortunately, she's said to be a friendly ghost.
Related Articles
Explore Washington