Here Are 12 Washington Swimming Holes That Will Make Your Summer Epic
It's been a pretty warm spring in Washington, and now summer is right around the corner. There's no better way to cool off on a hot day than by wading into a beautiful lake or river, and our state happens to be full of excellent spots for swimming. If you'll be close to any of the best swimming holes in Washington this summer, make sure to check them out.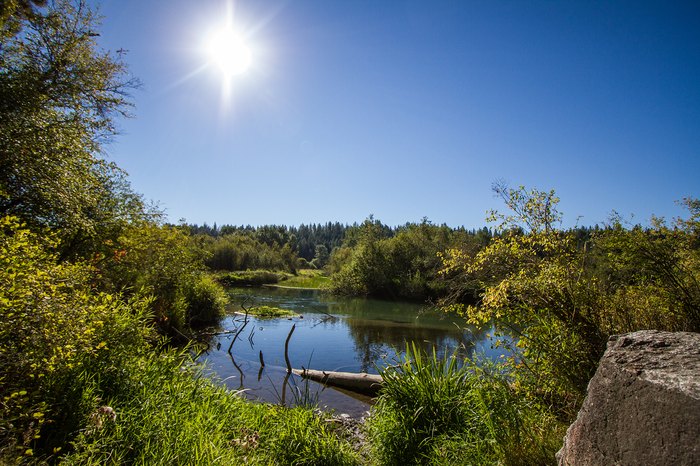 Do you have a favorite Washington swimming hole? What are some of your favorite summer activities in the Evergreen State? Let us know in the comments! And, if you are searching for some great ideas to add to your summer bucket list, check out these 10 must-do activities during the summer in Washington.
OnlyInYourState may earn compensation through affiliate links in this article. As an Amazon Associate, we earn from qualifying purchases.
More to Explore
Swimming Holes In Washington
What's the most beautiful lake in Washington?
Colchuck Lake is almost definitely the most beautiful lake in Washington State and maybe the entire United States. This glacier lake has some of the bluest water around and is absolutely breathtaking. It can be reached only by hiking trail and it is about 4.5 miles each way, but your effort will be well worth it as the view is really unlike any you've ever seen before. Upon reaching Colchuck Lake, you'll be surrounded by towering mountains, towering pines, and if it's the right time of year, glistening snowfields, all surrounding the stunningly beautiful Colchuck Lake.
What is the most popular hike in Washington?
The Boulder River Trail is one of Washington's most popular walks and for good reason. This 9-mile trip is located in Arlington, Washington, and it offers everything a great hike should have! You'll wonder why you waited so long to visit the Boulder River Trail as you stroll through old-growth forests, along rivers, over wooden footbridges, and beside waterfalls.
What is the most scenic lake hike in Washington?
Deep in Mount Baker Snoqualmie National Forest, you can find Lake 22 Trail — the most scenic lake hike in the whole state of Washington. This hike has 1,500 feet of elevation gain in over 7 miles, making it a moderate-difficulty hike, but don't let this deter you. The stunning view of Lake 22 under Mount Pilchuck is enough to make you forget your tired feet! Along the way, you'll travel through rainforests, wetlands, old-growth forests, and mountains, giving you a taste of everything Washington has to offer in a single hike!
Related Articles
Explore Washington