14 Places You Recognize From Virginia That Showed Up In Famous Movies
Virginia may not be Hollywood, but we haven't been overlooked when it comes to box office hits. While Northern Virginia offers the perfect setting for films about political intrigue, Richmond is a perfect stand-in for Washington, D.C. and one of the best sites for period films. But let's not forget the rest of Virginia! With so much pristine nature and beautiful rural settings and small towns, it's no wonder movies get made here. Here are 14 iconic settings that made it to the big screen…
1. Dirty Dancing: Mountain Lake Lodge in Pembroke 
Dirty Dancing, perhaps one of the most iconic movies of the 1980s, was filmed in large part at Mountain Lake in Pembroke. You might recognize the lodge and cabins as the places where Baby and Johnny danced their way into our hearts.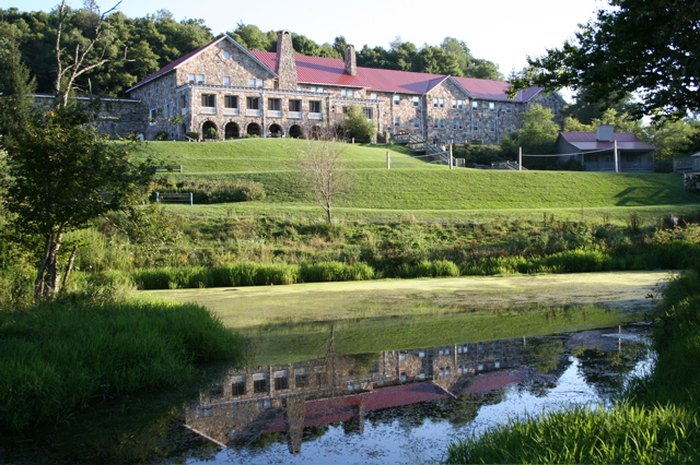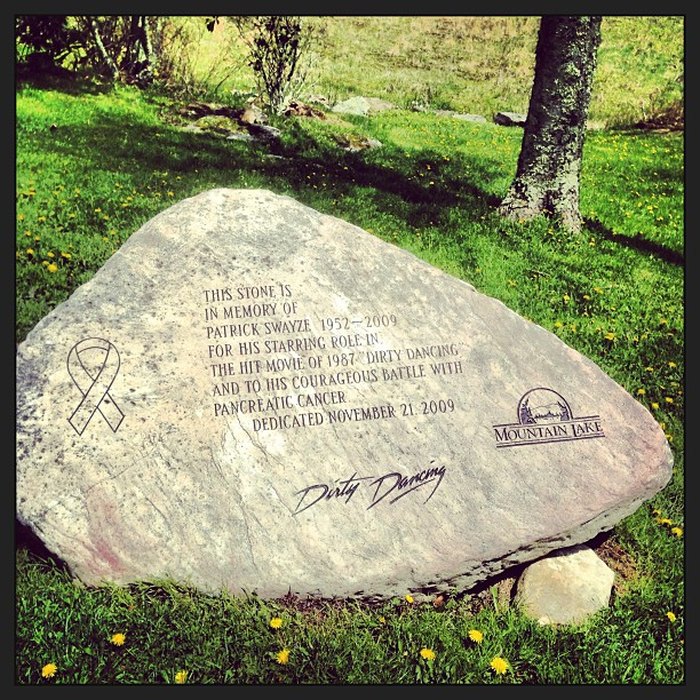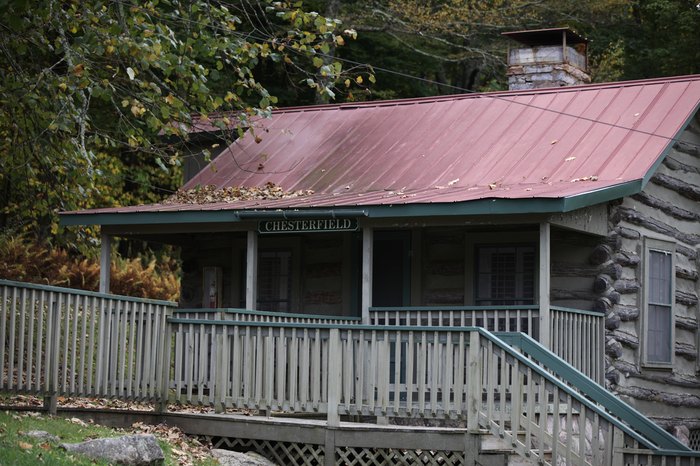 2. Evan Almighty: Crozet, Charlottesville, Shenandoah National Park, Richmond, Staunton, and Waynesboro
Crozet was the setting for the ark — which was the setting for this modern-day Noah / animals / flood movie shot in 2007 starring Steve Carrell. When all was said and done, the ark stood 50 feet high, 80 feet wide and 260 feet long. Needless to say, it was an impressive sight sitting in a field next to a housing community in rural Albemarle County. What was even more impressive was the film's budge, set at a whopping $200 million, making it the most expensive comedy ever produced in Hollywood, and certainly the priciest shot in Virginia.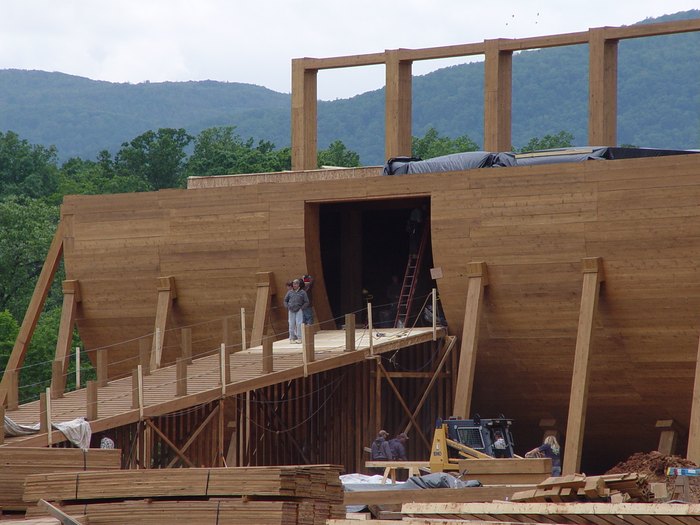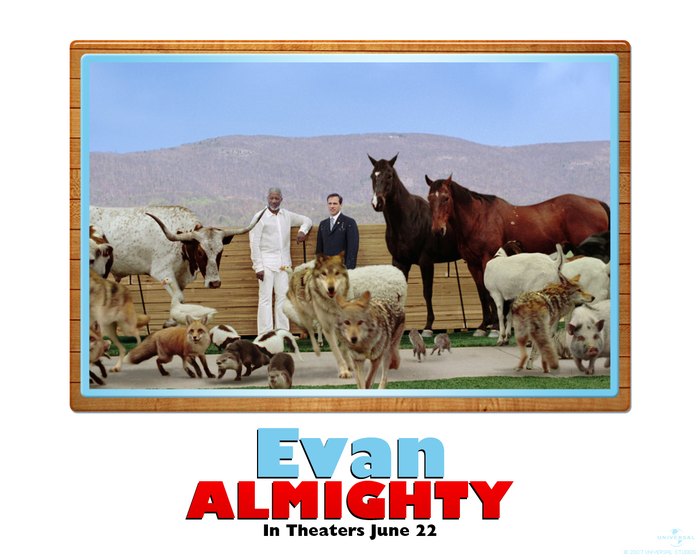 3. Lincoln: Richmond and surrounding area 
Directed by Steven Spielberg and starring Daniel Day-Lewis, this epic story of an epic president was filmed entirely in Richmond, Petersburg, and the surrounding area. The historic buildings of the Richmond area set the perfect scene to tell the story of the president's fateful and tumultuous final months in office. Just a few of the sets shown here include the State Capitol Building, the Petersburg Farmer's Market, and the Virginia Repertory Theater.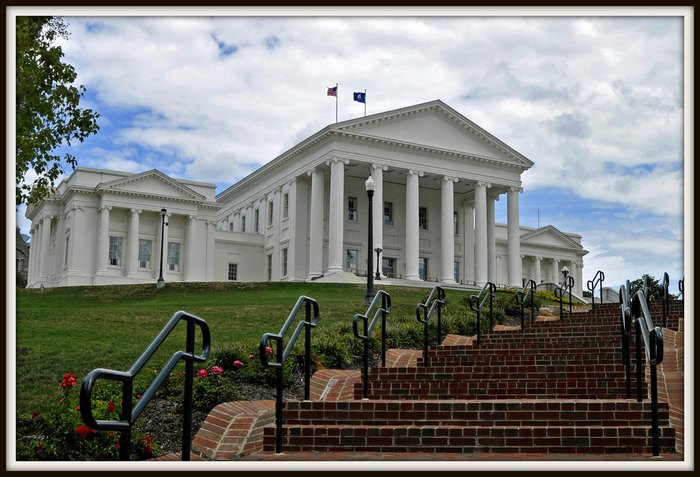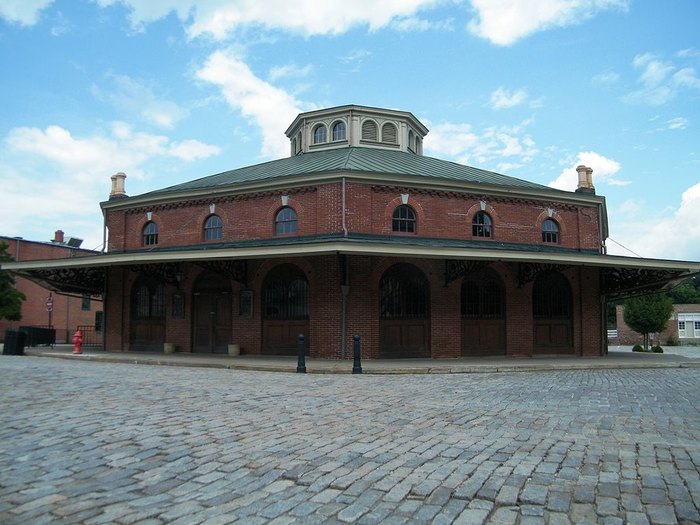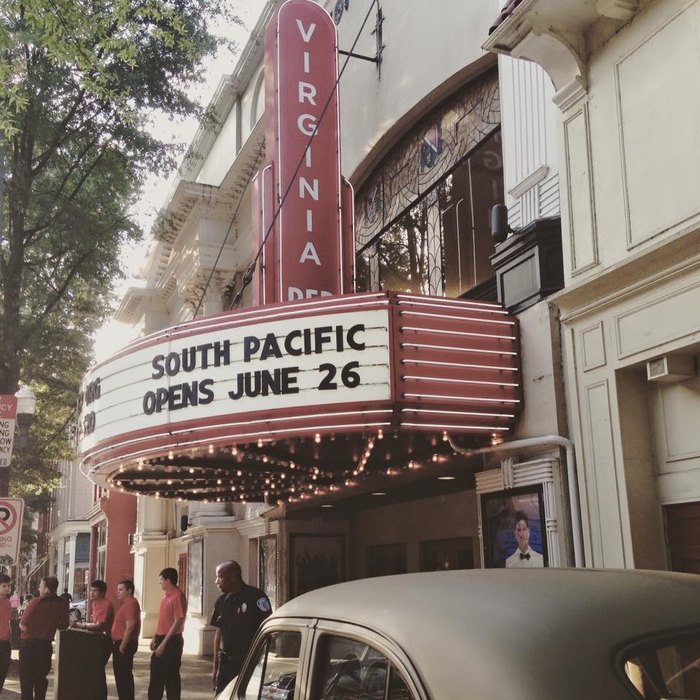 4. Foxcatcher: Leesburg
Released in 2014, Foxcatcher tells the true story of an eccentric multimillionaire, John du Pont (Steve Carell), and his ultimately tragic relationship with Olympic wrestlers, Mark (Channing Tatum) and Dave Schultz (Mark Ruffalo). The Morven Park mansion in Leesburg made a perfect exterior for the du Pont Mansion.
5. Cold Mountain: Williamsburg and Richmond
While much of this Civil War drama was filmed in Romania due to open landscapes that were in keeping with what the countryside would have looked like at the time, Virginia was chosen for key scenes. Carter's Grove Plantation in Williamsburg and Belle Isle in Richmond set the right tone to convey key parts of the perilous and tragic journey of Inman (Jude Law) as he struggles to return home to his love, Ada (Nicole Kidman).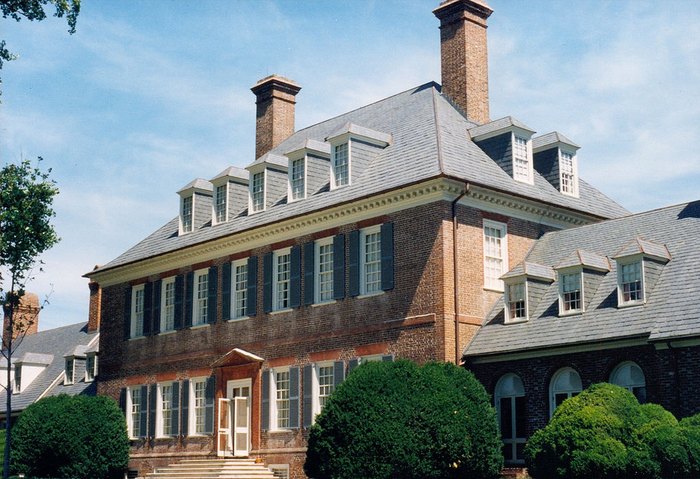 6. Toy Soldiers and Major Payne: The Miller School of Albemarle in Charlottesville 
Founded in 1878 as a boarding school for orphans, this historic school provided the ideal backdrop for the 1991 film Toy Soldiers. Using the interior and exterior of the Miller School, the movie depicts a terrorist takeover at a boy's school and the heroic students who fight back. Just a few years later, the school was once again chosen as a film set, this time on a lighter note. In 1995, Major Payne told the comic story of a Marine officer (Damon Wayans) who sets out to train a delinquent JROTC group at a local school.
7. Gods and Generals: Staunton, Leesburg, Lexington and Winchester
Based on the epic Civil War book of the same name by Jeff Shaara, this film stars Steven Lang, Robert Duval and Jeff Daniels. Following the career of Confederate General Thomas "Stonewall" Jackson, it features locations in Staunton, Leesburg, Lexington (including Virginia Military Institute and Washington and Lee University) and Winchester.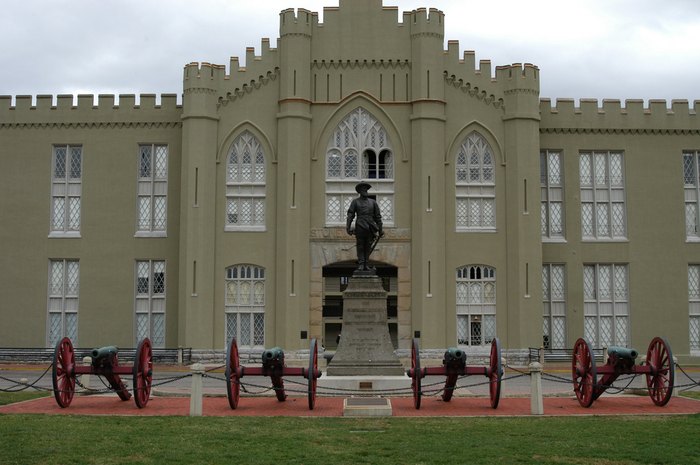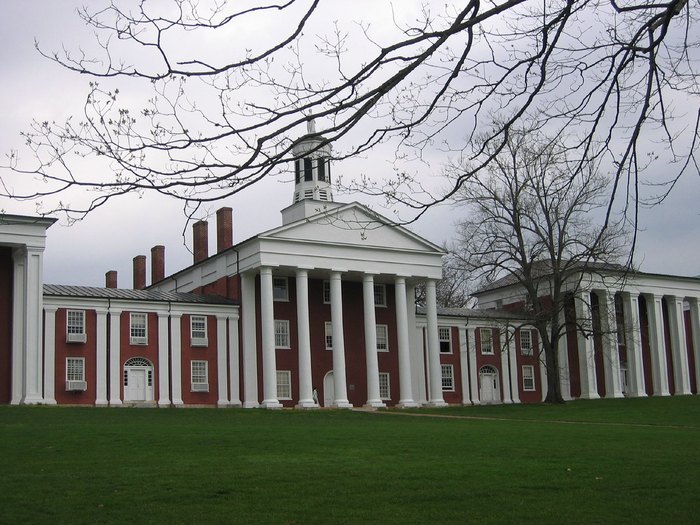 8. Dave: Richmond 
Starring Kevin Kline and Sigourney Weaver, Dave is the story of a civilian who stands in as a double for the President, so it's only fitting that scenes meant to look like the House Chamber in the U.S. Capitol building are actually Virginia's House of Delegates Chamber in Richmond. A fun little sidenote: some state delegates stood in as extras.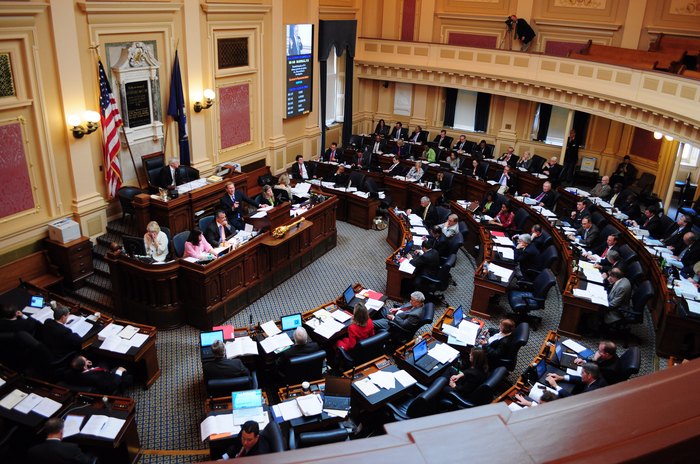 9. Patriot Games: CIA Headquarters at Langley 
Harrison Ford was the ultimate action hero when he played CIA Analyst Jack Ryan in the 1992 box office hit, Patriot Games. Although many movies and TV shows feature the CIA headquarters, they are filmed elsewhere. Patriot Games used the lobby of the actual CIA Headquarters to shoot scenes, which was the first time the CIA had ever allowed a major film crew to use their facility. Shown here are the Old Headquarters Building and the adjoining New Headquarters Building, completed in 1991, as well as the CIA emblem on the lobby floor as seen in the film.
10. Minority Report: Gloucester 
This sci-fi thriller starring Tom Cruise as a futuristic police officer falsely accused of murder brought the little town of Gloucester to the big screen in 2002. Featuring a home on Ware Point Road and scenes in Beaverdam Park, the film was a box office hit.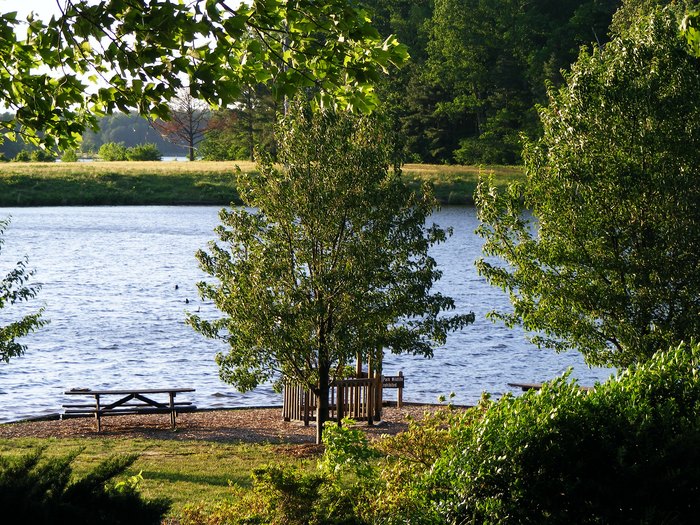 11. Hannibal: Richmond 
Directed by Ridley Scott and starring Anthony Hopkins and Julianne Moore, this sequel to Silence of the Lambs, was filmed partially in Richmond, featuring the Richmond Farmer's Market. Maybe it's just me, but I would have a hard time looking at fresh produce the same way again.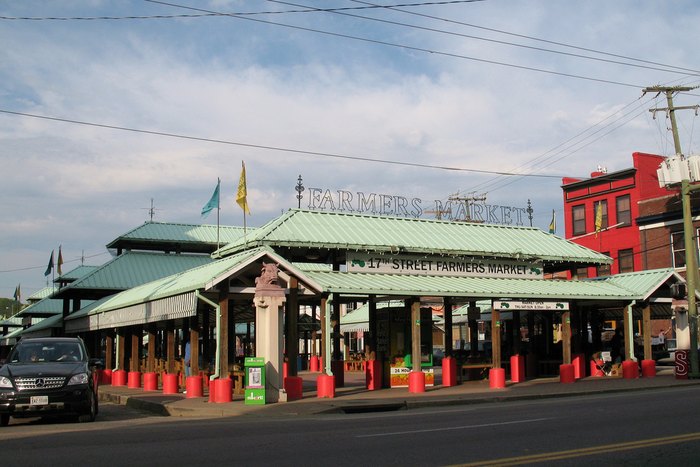 12. Borat: Roanoke 
Sacha Baron Cohen's mockumentary, Borat, included a rodeo, which was actually taking place in real time at the Salem Civic Center in Salem. Apparently he and his crew got out before they started a riot with their…ummmm…less than conventional "acting."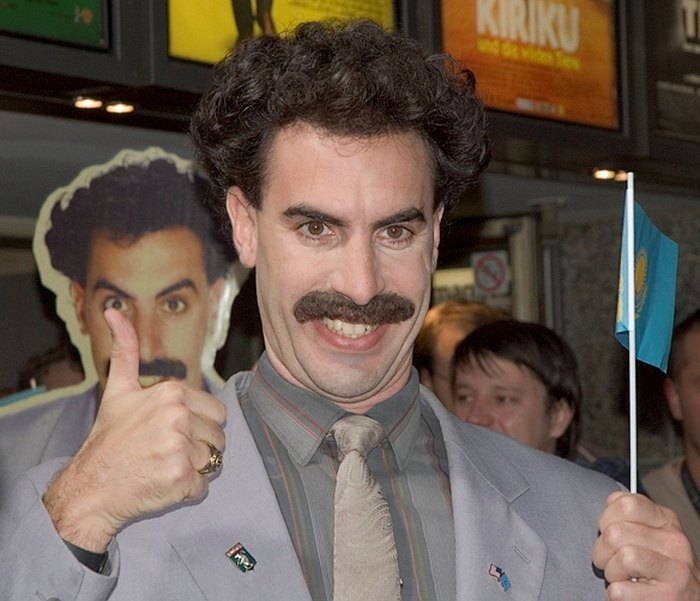 13. True Colors: Charlottesville and Richmond 
This 1991 film about two law school friends who must navigate the murky waters of justice, politics, and betrayal features scenes in Charlottesville and Richmond. The University of Virginia, The John Marshall Hotel, Shockoe Bottom, and The Fan all appear in this classic starring John Cusack and James Spader.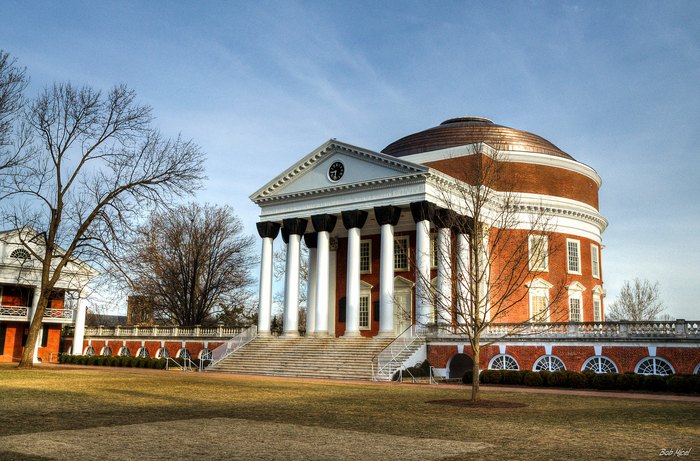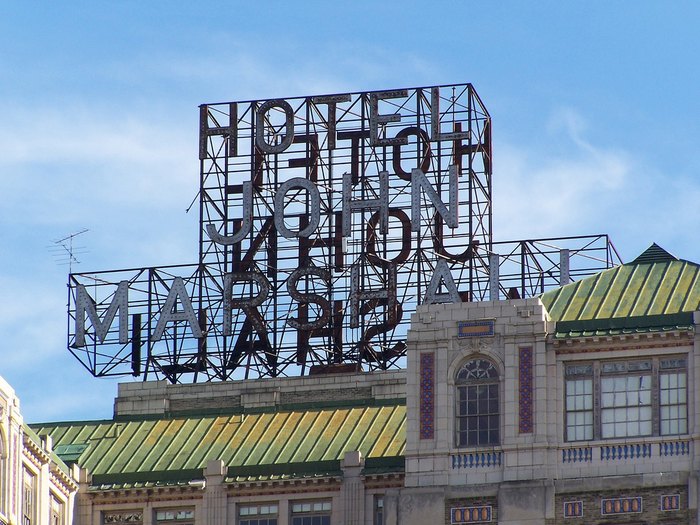 14. Transformers: Revenge of the Fallen: Udvar-Hazy Center in Fairfax
As the sequel to Transformers, this film was huge when it came out in 2007. One of the film's pivotal scenes takes place at the Steven F. Udvar-Hazy Center (a sister site to the Smithsonian's Air and Space Museum) which houses the world's fastest jet, the Lockheed SR-71 Blackbird.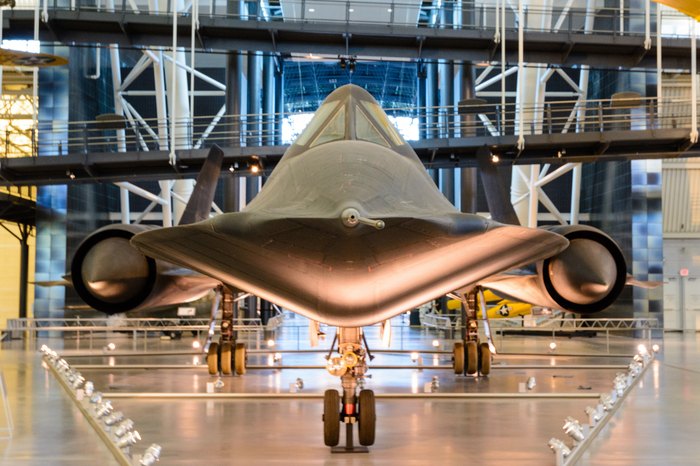 While these films feature some of the more recognizable or iconic Virginia buildings, sites and scenes, they are far from the only films that feature our beautiful state. Here are a few more you might recognize…
War of the Worlds (2005): Lexington, Raphine and Brownsburg
Coal Miner's Daughter (1980): Haysi, Wise, Bee, and Norton
The Jackal (1997): Richmond
What About Bob? : Smith Mountain Lake, Moneta, and Roanoke
Country Justice (1997): Bluefield, Burkes Garden, and Tazewell
Somersby (1993): Appomattox, Farmville, Charlotte Courthouse, Lexington, Warm Springs, and Hot Springs
Have you had any movies filmed in your town or city? Better yet, have you or anyone you know had the chance to be part of it as a volunteer or extra? Tell us about your experience in the comments below. We would love to know!
OnlyInYourState may earn compensation through affiliate links in this article.
Related Articles