These 17 Scenic Mountains In Virginia Will Drop Your Jaw
There is simply no denying the beauty of the Virginia mountains. While the Blue Ridge and the Appalachian Mountains are the most well-known, Virginia has at least 8 recognized mountain ranges and well over 100 mountains. Stretching from the farthest southern and northwestern corners of Virginia to the central part of the state, the mountains are part of our oldest and richest history, and for many Virginians, a part of their identity. These 17 images of scenic mountains in Virginia show only a few of the mountain ranges and peaks in Virginia, but they perfectly capture the essence and beauty of our state.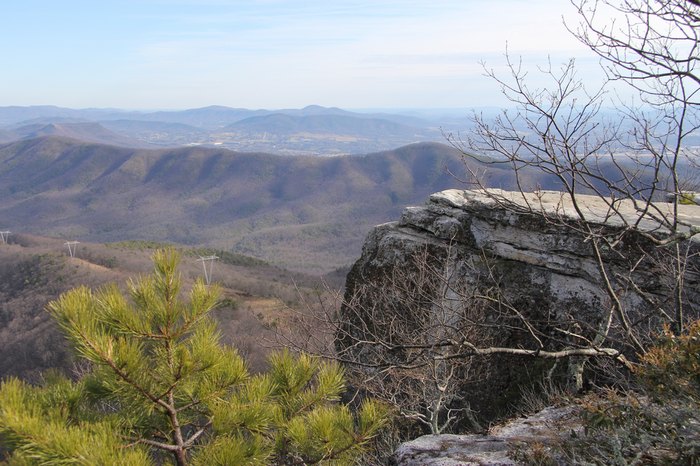 We would love to hear your thoughts and feelings about these scenic mountains in Virginia – maybe a fun story, maybe a nostalgic feeling or memory, or maybe just your favorite mountains to climb. Let us know about your love of the Virginia mountains in the comments below!
OnlyInYourState may earn compensation through affiliate links in this article.
Scenic Mountains in Virginia
August 11, 2020
What are the most beautiful hikes in Virginia?
Many of Virginia's most beautiful hikes are mentioned on this list, which stands to reason given that we've outlined some of the most scenic mountains in Virginia. Many people agree that McAfee Knob is among the most beautiful hikes in Virginia. As hikers make the challenging and at times, intimidating, trek upward, they can look forward to enjoying one of the best overlooks in Virginia. There's a reason this overlook is the single most photographed spot on the Appalachian Trail. If you plan on making the trek, keep in mind that it's approximately 8 miles round-trip, so be sure to pack plenty of water and reinforcements. Looking for more inspiration? Here are 12 of the best hiking trails in Virginia if you love the outdoors.
What is the tallest mountain in Virginia?
The state of Virginia may not be renowned for its massive mountains, but that doesn't mean we don't have some seriously impressive peaks around here. The single tallest mountain in Virginia is Mount Rogers. Located in southwestern Virginia, this peak clocks in at an elevation of 5,729 feet above sea level. The trail that leads to the top of this beautiful mountain is located inside Grayson Highlands State Park. Despite the fact that Mount Rogers is the tallest of Virginia's peaks, you won't enjoy much of an overview from the top, as it's a dome-shaped peak surrounded by alpine forests. Luckily, there are plenty of places inside Grayson Highlands that offer breathtaking mountain views.
Which hikes in Virginia are short and sweet?
While many of Virginia's most beautiful hikes require a commitment of at least a few hours, not all do. If you're looking for a short and sweet trail in Virginia, you might start with any of the following: Scott's Run Nature Preserve, Dark Hollow Falls in Shenandoah National Park, Molly's Knob, Compton Peak Summit Trail, Crabtree Falls, Stony Man Mountain Trail, Spy Rock, and Humpback Rocks Trail. You can learn more about these relatively short trails, which all clock in at less than 3 miles.
OnlyInYourState may earn compensation through affiliate links in this article.