Here Are 17 Jokes About Virginia That Are Actually Funny
Alright folks, we're shaking things up a bit today. We do our best to bring you exciting, informative, and entertaining articles every day – and that's not about to stop. But we already know Virginia is awesome. Sometimes we just need to lighten the mood a little, have a laugh at ourselves, and admit a few things about Virginia that are pretty darn funny if you stop to think about them. Just remember that these are all meant in good fun — so hopefully you'll have a chuckle reading these jokes about Virginia that are actually funny and we'll get back to regularly scheduled OIYS programming tomorrow… enjoy!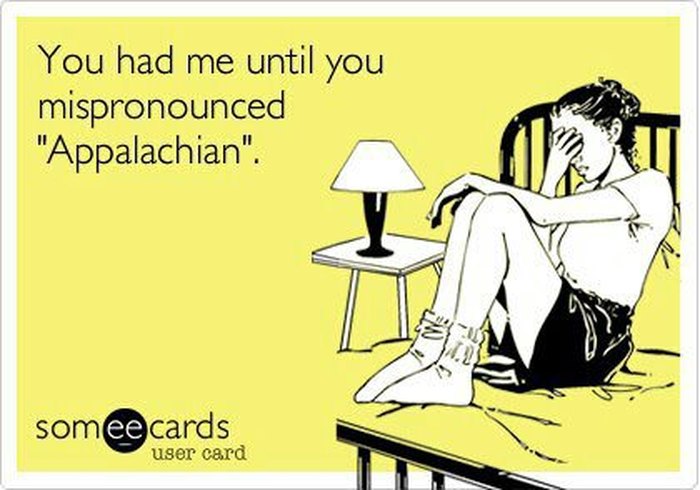 Ahhhhh. #15 gets me every time. Not only am I am pretty sure I know a couple of these (in my immediate family), I'm only slightly worried that I've become one. Hmmm. Anyway, hope you had fun scrolling through these jokes about Virginia that are actually funny. Tell me your favorite joke in the comments below… we can always use a laugh!
OnlyInYourState may earn compensation through affiliate links in this article. As an Amazon Associate, we earn from qualifying purchases.
More to Explore
jokes about Virginia that are actually funny
What stereotypes are there about Virginia?
If you call Old Dominion home, you likely share some particular characteristics unique to natives of our state. Living in a place steeped in such rich history, it's not unusual to find many Virginians who consider themselves to be armchair historians. We are proud of our heritage and Virginia's role in the birth of the U.S. and happily share our knowledge with anyone who asks! Virginians also have a reputation for being obsessed with seafood and for good reason, our state boasts the largest production of seafood in all of the Atlantic Coast.
What are the best things about living in Virginia?
With a mild climate, varieties of beautiful terrain from coastal plains to the Blue Ridge Mountains, and a favorable economy, there are many advantages to living in Virginia. Ranking high among the best-educated states in the nation, the excellent educational options in Virginia make it a great place to raise a family and attend college. Virginia's timeline dates back to the 1500s, offering history lovers no shortage of fascinating sites, battlegrounds, and interactive museums to explore in every region of our state. The five distinctly stunning natural environments between our borders afford outdoor lovers an abundance of activities regardless of the season.
What is Virginia known for?
Virginia is the birthplace of our nation and was the first English settlement in the new world. With a prominent role in both the Revolutionary and Civil Wars, Virginia is well known for its captivating past. Nicknamed the "Mother of Presidents", our state is home to eight U.S. presidents, four of which occupied the office in the first five terms of our country's inception. The Revolutionary and Civil Wars both ended in surrender on Virginia's soil and the battlegrounds of Yorktown and Appomattox are notable sites to explore. But history isn't our only claim to fame! Virginia's proximity to the Chesapeake Bay and the Atlantic Ocean makes our abundance of seafood legendary.
Related Articles
Featured Addresses