These 24 Charming Farms In Virginia Will Make You Love The Country
As we know, farming is at the heart of Virginia – literally and figuratively. We began as an agricultural society more than 400 years ago, and since that time, farmers and farming have remained a pivotal part of not just our economy, but our identity.
According to the Virginia Department of Agriculture and Consumer Services (www.vdacs.virginia.gov), nearly 32% of Virginia's total land mass is farmland and of those farms, 90% are still owned and operated by families or individuals. That's pretty impressive in the day and age of vast commercial farming. The VDACS reports that broiler chicken, cattle, and dairy are the top 3 cash crops, with soybeans, greenhouse plants, corn, and hay coming in as the top plant and grain crops. Despite what some people might believe, Virginia being in the south and all, tobacco is only our 10th highest money maker.
With so much farming history and so many farmers who depend on the land for their livelihood, it seems only right to take a minute to soak in the beauty of their work and their land. Here are 24 farms and farm scenes that might just make you move to the country if you're not already there…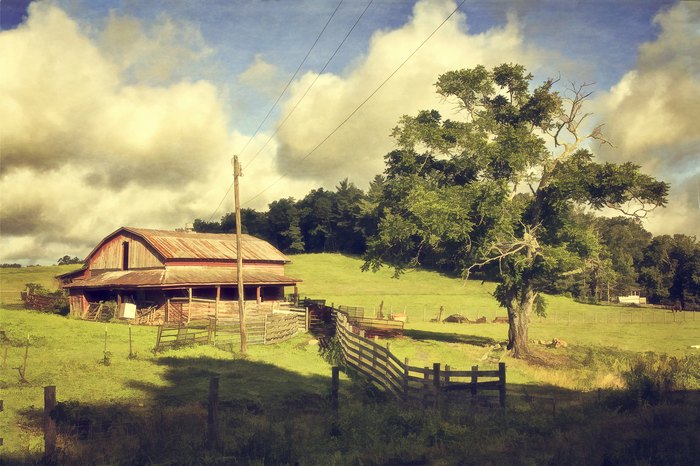 There's no denying the beauty of Virginia's farmland or the value of its farmers. How many of you grew up on farms? Or own one today? We would love to hear about your experiences in the comments below!
OnlyInYourState may earn compensation through affiliate links in this article.