The Ultimate Bucket List For Anyone In Virginia Who Loves Waterfall Hikes
Here in Virginia, we boast nearly every outdoor attraction available on Earth, from glistening beaches to rugged mountains. Some of these attractions are easy to access, while others may take you on an unforgettable adventure through the forest. If you love the thrill of the chase, here's the ultimate bucket list for anyone who loves a good waterfall hike. It's a great resource to have if you're looking up "waterfalls near me" in Virginia. So prepare to lace up those hiking boots and don't forget to pack a picnic!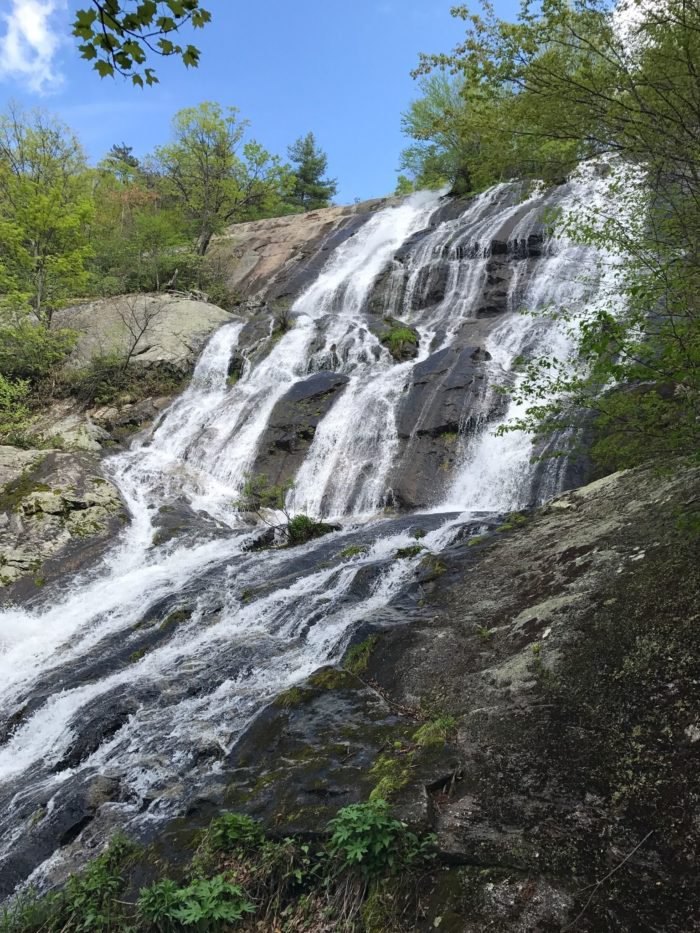 What are your thoughts on these 5 unique waterfall hiking trails through Virginia? Did any of your favorites miss the list? Be sure to let us know! The next time you're looking for "waterfalls near me" in Virginia, we hope you'll consider this list. If you love waterfalls, but don't feel up for much of a hike, you'll love learning about The Beautiful Virginia Waterfall With No Hiking Required.
Looking for more natural wonders in Virginia? We've got you covered! Check out our Nature Lovers Definitive Guide To Virginia's Natural Beauty – Parks, Beaches, Hikes, And More!
OnlyInYourState may earn compensation through affiliate links in this article.
waterfalls near me
March 25, 2022
What are some of the most beautiful hikes in Virginia?
The article above outlines some of the most scenic waterfall hiking trails in Virginia, but there are countless other trails that belong on your itinerary. Hiking in Virginia is one of our absolute favorite pastimes, so we've scouted out our all-time favorite trails. At the top of the list is Old Rag Mountain Trail, a long trail that takes hikers on a challenging adventure to a gorgeous overlook. This scenic route is certainly not for beginners, as there are plenty of steep inclines and even a few rock scrambles. If you're prepared, though, you'll be rewarded with one of the most beautiful trails in the state. Next up on our list would be the Virginia Creeper Trail, although this trek is more suitable on a bike. Winding from Abingdon to Whitetop, this 34-mile trail offers some of the most gorgeous scenery Virginia has to offer: breathtaking countryside and beautiful mountains. Another gorgeous Virginia trail can be found near the beach at First Landing State Park. The Cape Henry Trail runs for 7.5 miles through wooded forests and even beaches. Of course, you don't have to complete the entire trail to appreciate its beauty. After you're done hiking, be sure to take a dip in the ocean! Learn more about some of Virginia's most beautiful hikes when you check out our previous article: 12 Trails In Virginia You Must Take If You Love The Outdoors.