Experience A Strange Phenomenon On Gravity Hill In Virginia
Danville is the site of major historical significance. From Civil War sites to museums, learning about the town's historical role in Virginia is not hard to do. But fewer people know about the weirdness that is the Oak Hill and Berry Hill intersection. This is the site of Gravity Hill in Virginia, an intersection where the rules of gravity seem to bend a bit. Here's more on this baffling place that has evolved into an urban legend in Virginia.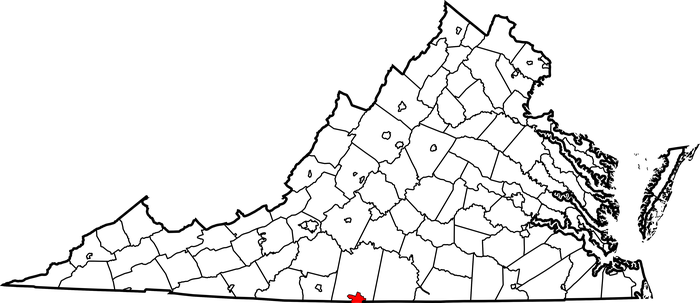 Have you visited Gravity Hill in Danville, Virginia? Be sure to share your experience in the comments below!
OnlyInYourState may earn compensation through affiliate links in this article.
Address: Danville, VA, USA
Gravity Hill In Virginia
May 26, 2020
Are there any urban legends in Virginia?
Virginia is a state that has inspired many urban legends over the course of its fascinating and haunted history. One of the most famous urban legends involves the Bunnyman Bridge. The urban legend began in the 1970s when two tragic events involving deaths near the bridge provoked curiosity about whether or not the landmark might be haunted. Today, many people choose to avoid the so-called Bunnyman Bridge in Fairfax County because of its fabled hauntings. For more information, you can read our article about this famous urban legend in Virginia by clicking here.
What haunted hiking trails can I take in Virginia?
One of the most haunted hiking trails in the U.S., the Appalachian Trail, happens to pass right through Virginia. Of course, only portions of the trail are reported to be haunted, but given the fact that this thru-trail passes over the oldest mountain range in the world, its hauntedness is no mystery. The A.T. crosses over an area in the Blue Ridge Mountains known as Sarver Hollow. The Sarver family once lived in this area and suffered through the hardships of the Great Depression. During this time, the family lost many of its children. Today, hikers and campers report paranormal activity around the area. To learn more, you can click here.
Are there any haunted hotels in Virginia?
Virginia has a handful of haunted hotels that could scare even the bravest of souls. One of the most haunted hotels is the Omni Homestead Resort in Warm Springs, Virginia. To start with, this hotel has an extensive history that dates back to the eighteenth century. Many guests have reported seeing apparitions in the hallway and feeling a general sense of dread and a shift in temperature for no explainable reason. Other haunted hotels in Virginia include the Patrick Henry Hotel, the Cavalier, the Boxwood Bed & Breakfast, and the Wayside Inn. To learn more about Virginia's most haunted hotels, click here.