The Sand Cave Hike In Virginia That's Unlike Any Other In The World
When it comes to hiking terrain, Virginia has a surprisingly impressive variety. From waterfall hikes to mountain peaks, shoreline strolls, and more, there's no better way to experience the state than by hiking it. And then there are some hikes that are simply extraordinary, even for these high standards, and this sand cave hike in Virginia is one of them.
The White Rocks Overlook and Sand Cave Trail in Virginia is one such adventure that's sure to leave you speechless. For the immersive experience, hikers can embark on a 9 mile loop; however, the trail system at Cumberland Gap Park is extensive and allows for shorter alternatives (phew!). Here's more on the incredible sites you'll encounter on this sand cave hike in Virginia.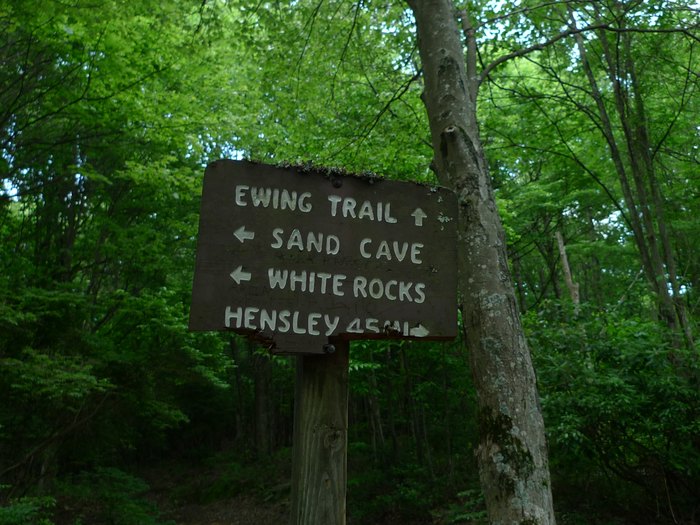 For more information on this sand cave hike in Virginia, the trail systems of the park, and parking details, be sure to visit the National Park Service website. If you're looking for an outline of the 9-mile loop, be sure to refer to this helpful trail overview. Have you taken any of these trails at Cumberland Gap Park or seen these incredible geological features? Be sure to share your experience of this sand cave hike in Virginia with us!
Address: Cumberland Gap, Virginia 24248, USA
Sand Cave Hike in Virginia
July 20, 2020
What are the best outdoor activities in Virginia?
Virginia has an abundance of outdoor activities to enjoy, and narrowing down the list can be quite a challenge. However, most people agree that hiking is one of the best ways to enjoy Virginia's beautiful landscape. It's estimated that there are nearly 2,000 hikes in Virginia, each offering its own charms. Some bucket-list hikes in Virginia include the Great Falls Loop, Compton Peak, Strickler Knob, Mary's Knob, Stony Man Trail, Old Rag Mountain, Whiteoak Canyon Falls, Hawksbill Mountain, and Dark Hollow Falls. In addition to hiking, you might consider going kayaking, white water rafting, fishing, biking, or even ziplining. Check out some of the incredible outdoor attractions in Virginia to draw inspiration.
What are the most thrilling attractions in Virginia?
By far one of the most thrilling attractions in Virginia is Grayson Highlands State Park. Located in the southwestern region of the state, this park is home to Virginia's tallest mountain: Mount Rogers. This mountain reaches 5,728 feet above sea level and hiking it is a true adventure. Another reason that Grayson Highlands State Park is such a thrilling attraction is because of the presence of wild ponies throughout the park. The Grayson Highlands ponies lend an even more magical element to an already gorgeous park. Of course, if you see the ponies, it's best to admire them from a distance and never feed them or disrupt their habitat.
Which hidden gems in Virginia should I see?
If you're looking for hidden gems in Virginia, you won't find a shortage of them. One of the best-kept secrets in the state is Highland County, also known as Virginia's Little Switzerland. This county is filled with charm, stunning scenery, and Alps-like peaks that will remind you of Europe. Another stunning hidden gem is Burke's Garden in Tazewell County. It's a mountain valley that offers some of the most luscious meadows and wildflowers in the state. In fact, it's a little bit like stepping into Narnia. For more hidden gems, check out this list of the 11 greatest little-known destinations in Virginia. You won't be disappointed!
Address: Cumberland Gap, Virginia 24248, USA