There's Something Eerily Beautiful Hiding In A Rural Virginia Field
It's like something from the Twilight Zone: abandoned statue heads of the U.S presidents in a rural field near Croaker, Virginia. It sounds too bizarre to believe, but we've got the pictures here to prove it. Years ago, a Houston artist made plans to create President Park, a ten-acre outdoor park in Williamsburg. The park closed after only six years, and the statues were moved out to this land in rural Virginia. Take a look at these photos, and you'll agree this collection is eerily beautiful.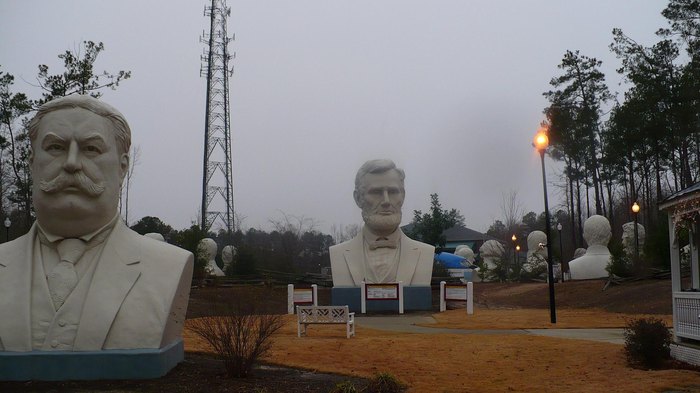 Were you able to visit Presidents Park during its brief lifespan? Share with us your experience there, or let us know what you think about the ruins.