These 12 Perfectly Picturesque Small Towns In Virginia Are Delightful
Virginia's charm lies not only in her natural scenery but in her abundance of small cities, towns, and villages. Many of these areas have been recognized, not only by Virginians but by nationwide publications and travel guides. With many award-winning places to choose from, we've selected a few of our favorites, along with a few that may not have garnered national attention, but have certainly caught our eye. If you're looking for new places to visit in the coming year, these charming towns in Virginia are just the ticket.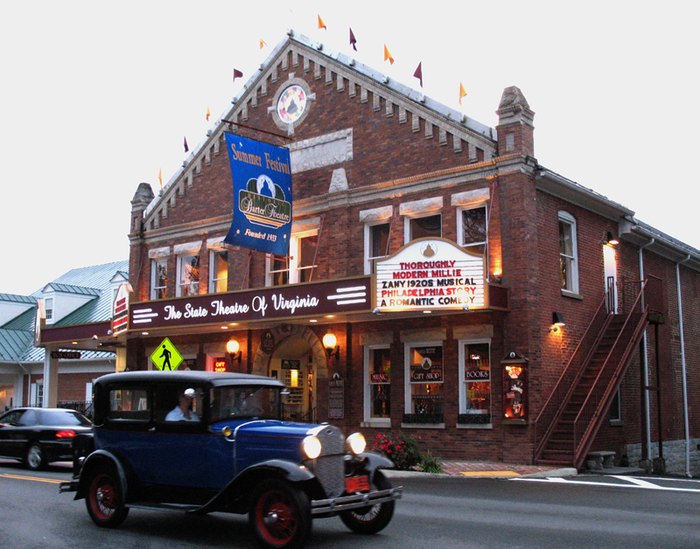 Let us know what scenic small cities, towns, or villages you would add to the list. If these charming towns in Virginia inspire you to see more of the state, gas up the car and take this road trip to some of the most scenic towns in Virginia.
Address: Abingdon, VA, USA
Address: Cape Charles, VA 23310, USA
Address: Charlottesville, VA, USA
Address: Chincoteague, VA, USA
Address: Clarksville, VA 23927, USA
Address: Crozet, VA 22932, USA
Address: Crozet, VA 22932, USA
Address: Floyd, VA 24091, USA
Address: Scottsville, VA 24590, USA
Address: Smithfield, VA 23430, USA
Address: Staunton, VA 24401, USA
Address: Waterford, VA 20197, USA
Address: Berryville, VA 22611, USA
charming towns in Virginia
September 21, 2022
What is the most naturally beautiful town in Virginia?
Virginia tends to get a reputation for having a ton of history, and while that's true, it's the state's natural beauty that will really capture your heart. Whether you're just looking for a change of scenery or a new place to live, there are so many charming towns in Virginia that are overflowing with natural beauty. Take Hot Springs, for example. With the George Washington and Jefferson National Forest, and iconic warm mineral springs, it's no wonder why so many people flock to this tiny town to admire the scenery. Further north, towards the West Virginia border, you'll find the scenic town of Hinton. This little town boasts incredible mountain views just about everywhere you look and if you don't mind jetting over to West Virginia just a short drive away, you can check out Sandstone Falls, one of West Virginia's widest waterfalls. 
Which town in Virginia has the best restaurants?
One of the best things about living in Virginia is that you're never too far away from a delicious meal. While major cities like Virginia Beach and Arlington undoubtedly have some incredible restaurants, there's something to be said about those small-town restaurants in Virginia. If you really want to experience an old-fashioned meal, then you should make your way to Abington. With a population of about 3,000 residents, this charming little town in Virginia boasts over 30 independently owned restaurants. From authentic Greek cuisine to big, juicy burgers, you'll find a little bit of everything in this delightfully charming town. 
What is the oldest town in Virginia?
The oldest town in Virginia is Jamestown, which was settled in 1607 and became the first permanent settlement in the New World. Along with Williamsburg and Yorktown, Jamestown is part of the Historic Triangle of Virginia and is a must-see town for history buffs. From historical sites to beautiful natural areas, Jamestown offers a little bit of everything. For a super fun day loaded with history, spend a long weekend checking out some of the other historically significant towns in Virginia like Petersburg, Williamsburg, or Onancock. 
Address: Abingdon, VA, USA
Address: Cape Charles, VA 23310, USA
Address: Charlottesville, VA, USA
Address: Chincoteague, VA, USA
Address: Clarksville, VA 23927, USA
Address: Crozet, VA 22932, USA
Address: Crozet, VA 22932, USA
Address: Floyd, VA 24091, USA
Address: Scottsville, VA 24590, USA
Address: Smithfield, VA 23430, USA
Address: Staunton, VA 24401, USA
Address: Waterford, VA 20197, USA
Address: Berryville, VA 22611, USA