With Stream Crossings And Waterfalls, Virginia's Mill Creek Nature Park Is Like Something From A Fairytale
If you're looking for the perfect escape in nature with some quality time near water, Virginia's Mill Creek Nature Park will check all of your boxes. This breathtaking preserve features beautiful streams, cascading waterfalls, and serene foliage. The Mill Creek Loop is five miles in length, but you don't need to complete the entire trail to enjoy all that the park has to offer. So take your time exploring these beautiful surroundings and don't forget your camera! The next time you are researching "waterfalls near me," we hope this special destination comes to mind. Here's more on the magical atmosphere of Mill Creek Nature Park near Pearisburg, Virginia.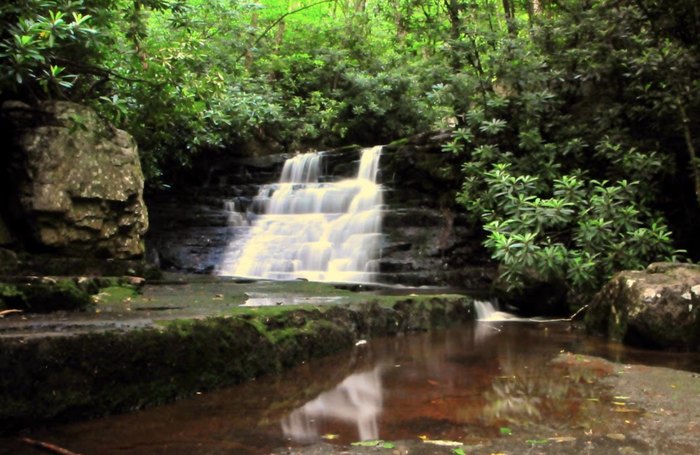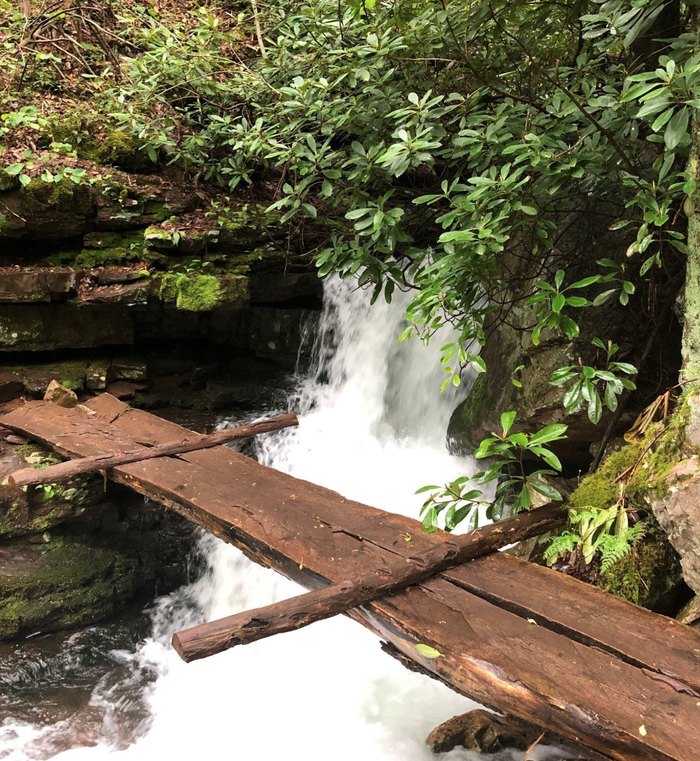 The next time you're researching "waterfalls near me" in Virginia, we hope you seek out this special spot in nature. What are your thoughts on this lovely waterfall loop in Virginia? Have you visited Mill Creek Nature Park before? If so, we'd love to hear all about your experience there! For more information about Mill Creek Nature Park, be sure to check out the website.
OnlyInYourState may earn compensation through affiliate links in this article.
Address: 900 Northview St, Narrows, VA 24124, USA
waterfalls near me
March 03, 2022
What are some of the best waterfalls to visit in Virginia?
If you're someone who loves admiring beautiful waterfalls, you'll be thrilled to hear that there are tons of them in Virginia. From towering cascades to humble gorges, there's simply no shortage of unique waterfalls in Virginia. In fact, we've even devised a road trip that will take you to some of the best. Our waterfall road trip in Virginia includes destinations such as Crabtree Falls -- the tallest cascading waterfall east of the Mississippi River -- Statons Creek Falls, Panther Falls, Blue Suck Falls at Douthat State Park, Falling Spring Falls, Roaring Run Falls, Apple Orchard Falls, and Hollis Mill Park. For more information about this fantastic waterfall road trip in Virginia, check out our previous article: Virginia's Scenic Waterfall Loop Will Take You To 9 Different Waterfalls.
What are the most beautiful hiking trails in Virginia?
There's perhaps nothing better than embarking on a scenic hiking trail. Here in Virginia, we're downright spoiled by the sheer number of trails there are to enjoy. From beautiful mountain tops to coastal landscapes, the Old Dominion is a hiker's dream come true. The following is a list of out-of-this-world hiking spots in Virginia you're sure to love: Tinker Cliffs, Mary's Rock, Compton Peak, Cascades, Barney's Wall, Spy Rock, Crabtree Falls, Molly's Knob, Peaks of Otter, High Bridge Trail, Dragon's Tooth, Hawksbill Mountain, Humpback Rock, Old Rag Mountain, Mount Rogers, and McAfee Knob. Curious to check out any of these hiking trails? Learn more by reading our previous article: 16 Out-Of-This-World Hiking Spots In Virginia That Will Leave You In Awe.