The Massive Virginia Blizzard Of January 1996 Will Never Be Forgotten
Virginians are no strangers to bizarre and extreme weather patterns. Whether it's unseasonably warm temperatures or a snowstorm seemingly out of nowhere, expecting the unexpected is the rule of thumb when it comes to the weather around here. One particularly memorable event occurred over twenty years ago and won't be forgotten anytime soon: the blizzard of 1996. Nothing only was this perhaps the largest blizzard in Virginia, but it also is one that will go down in history.
Here's more on the storm that covered the entire state of Virginia in a blanket of snow.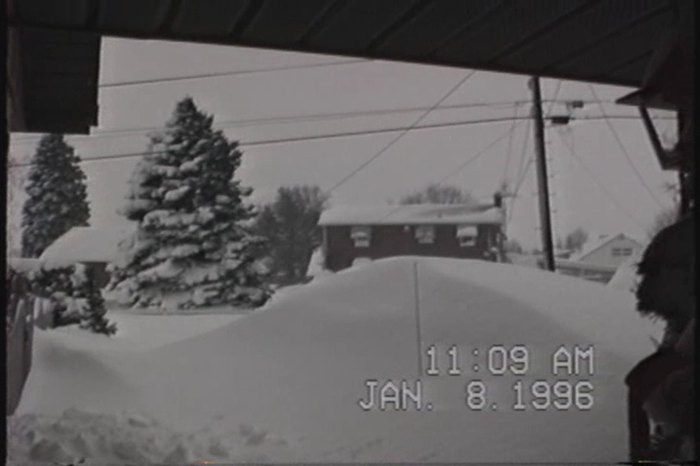 Do you remember when this intense weather system swept through Virginia? Do you know it as the largest blizzard in Virginia? Share your memories (and photos, if you have any!) in the comments.
For more related material, be sure to read about The Deadly Hurricane Of 1969 In Virginia.
OnlyInYourState may earn compensation through affiliate links in this article.
Largest Blizzard In Virginia
November 21, 2019
When was the biggest blizzard in Virginia?
While the Blizzard of January 1996 was one of the largest to take place in Virginia, there are still a few more than hit the state that produced record-breaking snowfall. One of the biggest snowstorms in Virginia took place in January 1857, known as the Great Blizzard. This Virginia blizzard of 1856 wrecked ships at sea, and nearly buried Norfolk under snowdrifts that measured up to 20-feet. Rivers in Virginia froze during this storm, and the frozen Atlantic, too, was a sight to see.
What is the most snow ever recorded in Virginia?
In January 1772, Georgia Washington and Thomas Jefferson wrote in their diaries about the 3-feet of snow that fell in Virginia. Nicknamed the Washington-Jefferson snowstorm, this was Virginia's biggest snowfall ever recorded. Talk about a piece of history!
What is winter weather in Virginia typically like?
Despite all the tidbits of information about blizzards and 20-foot snowdrifts and biggest recorded snowfall, the winter weather in Virginia stays relatively tame in comparison. While there is often snow every year during the winter, the average is only around 6-inches of snow per year. In comparison to the 28-inches of snow on average for the U.S., this seems mild. In terms of temperature, the winter weather in Virginia will bring about much colder temps at night. The coldest month is January and has an average overnight temperature of 28 degrees. But what's funny about the climate in Virginia overall, is that it has been described as the "Goldilocks Climate" which is not too hot, not too cold. It is often considered more of a humid subtropical region due to winter frost but still has relatively mild, yet crisp winters.