State Route 16 In Virginia Will Take You Away From It All
It's often the case that taking the scenic route involves backgrounds and highways less traveled. That's certainly the case with State Route 16 in Virginia, Virginia's lonely – and lovely – route that travels through the southwestern portion of the state. Avoiding busy interstate traffic, this route stretches from the North Carolina border to the West Virginia border by means of some of Virginia's most scenic small towns. As you meander along this road, you'll be met with gorgeous views and even a State Park. Here's more on this scenic drive: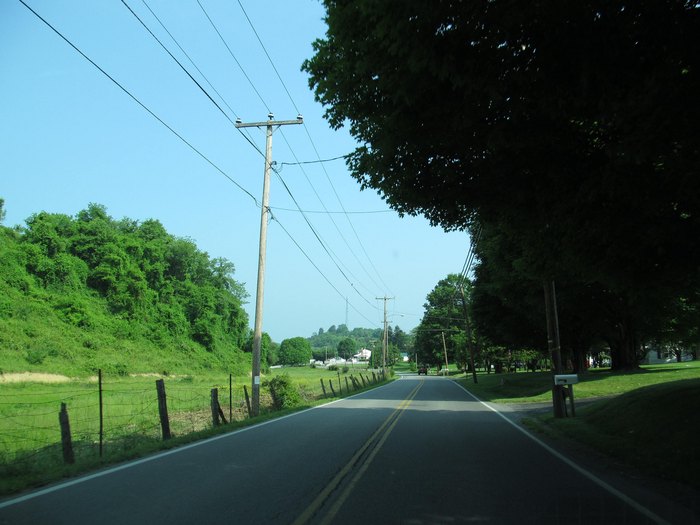 Is this a highway you're familiar with? If so, feel free to share photos or your experiences with us! If you're interested in other scenic drives in Virginia, be sure to read about Virginia's Most Breathtaking Drive.
What is your favorite road trip in Virginia? Let us know below in the comments section.
OnlyInYourState may earn compensation through affiliate links in this article.
State Route 16 in Virginia
February 26, 2021
What are the best road trips to take in Virginia? 
Virginia is a gorgeous state full of lush nature and mountainous regions, and that makes it one of the best states for road trips. There are so many wonderful areas of the state to explore. For spectacular views of the mountains of Virginia, cruise along Skyline Drive. Moving through Shenandoah National Park, the 106-mile journey provides over 70 overlooks that are perfect for savoring the pristine Shenandoah Valley. Another terrific option is the Scenic Route 211 Wine Trail, perfect for all the wine lovers out there! Looking for more road trip options in Virginia? Check out this article of the 8 must-take road trips in Virginia. Happy road tripping!
Is Virginia a great place to live?
If you're still looking for reasons to fall in love with Virginia, we'll give you some more! Virginia's state motto is, "Virginia Is For Lovers," and has been used as a tourism campaign slogan in the past. Virginia is a perfect state for anyone who loves literature, art, culture, people, history, wining and dining, nature, hiking, and cycling! If you're looking for a place that will give you all four seasons of the year, then Virginia is your place. There are countless fun things to do throughout the year, day trips to the beach, mountain hikes, fabulous restaurant scenes, local stores, historic landmarks, and so much more!
What stereotypes are there about Virginia?
Every state has its fair share of cliches and stereotypes, and Virginia is no exception. So let's take a look at some of the more well-known stereotypes about Virginia and Virginians and see if we can agree with any of them. First, Virginians are food lovers, which makes sense since food has influenced the culture throughout the decades perhaps more than any other state. It's also worth noting that Virginia may perhaps lay claim to the best seafood (blue crabs and oysters) in the United States. Maybe we're biased about our own food, but try out these seafood restaurants and hometown kitchens and you'll start to see why food is such a big deal in Virginia. Do you agree with these stereotypes? What are some others that you would add?