Virginia's Hidden Sapphire Lake Is Even More Breathtaking In The Winter
Exploring Virginia's beautiful landscape is less common in the winter, but sometimes can be even more rewarding than in warmer months. A prime example is a gorgeous mountain lake that relatively few know about. Tucked away in Shenandoah National Park, Crimora Lake Overlook resides at an altitude of nearly 3,000 feet. This viewpoint offers an exquisite panorama of the surrounding mountains as well as a beautiful body of water that transforms in the winter.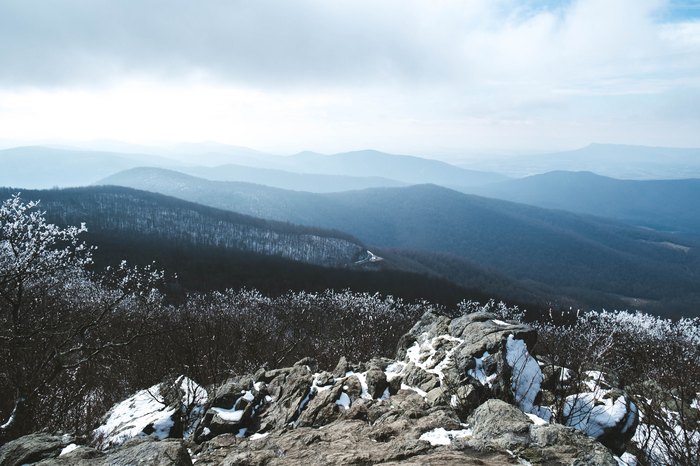 As you can see by the following photograph, the lake is rather tucked away in the mountain landscape. You might consider bringing a pair of binoculars or a camera to capture the lake in all of its glory.
Have you visited Shenandoah National Park in the wintertime or seen the breathtaking Crimora Lake? If so, be sure to share your experiences with us! If you can't make it up to the park, you'll enjoy learning about This Iconic Virginia Hike That's Even More Breathtaking In The Winter.