Here Are 4 Of The Most Beautiful Virginia Covered Bridges To Explore This Fall
The arrival of fall often means one thing in Virginia: exploring the great outdoors. Today's trip is inspired by the beautiful autumn season as well as a deep appreciation for Virginia's covered bridges. So whether you've got a weakness for these picturesque structures or are perhaps looking for an alternative to some of Virginia's more popular fall destinations, you'll find the following locations are perfect for your next fall outing here in Virginia. And don't forget to bring your camera!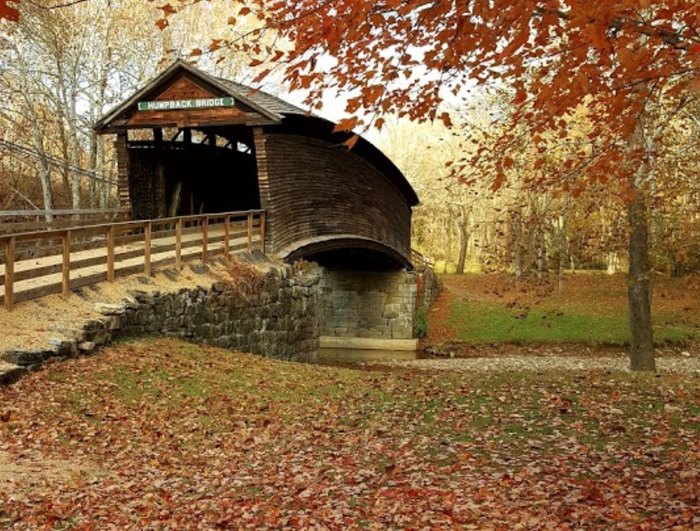 So there you have it! While this is by no means a complete list of Virginia's covered bridges, these are often considered the most scenic, especially when the leaves begin to change. How many of these have you visited? Be sure to chime in by leaving a comment! For more seasonal excursions, check out our list of must-try apple cider donuts in Virginia.
Address: Humpback Bridge, Midland Trail, Covington, VA 24426, USA
Address: Meems Bottom, District 2, VA 22844, USA
Address: Sinking Creek Crossing, Simmonsville, VA 24128, USA
Address: 1275 Jacks Creek Rd, Woolwine, VA 24185, USA
OnlyInYourState may earn compensation through affiliate links in this article.