The Magical Annual Event That's So Perfectly Virginia
Chincoteague Island, in addition to its gorgeous natural splendor and inviting coastal life, is home to the world-famous annual Pony Swim. These beloved ponies make the journey from Assateague to Chincoteague each year, with the help of the specially-trained Saltwater Cowboys. The swim itself is scheduled for Wednesday, July 26th, although there will be plenty of festivities all week long to honor this incredible tradition nearly 100 years in the making. For anyone who remembers reading Marguerite Henry's Misty of Chincoteague, this event is truly a storybook come to life: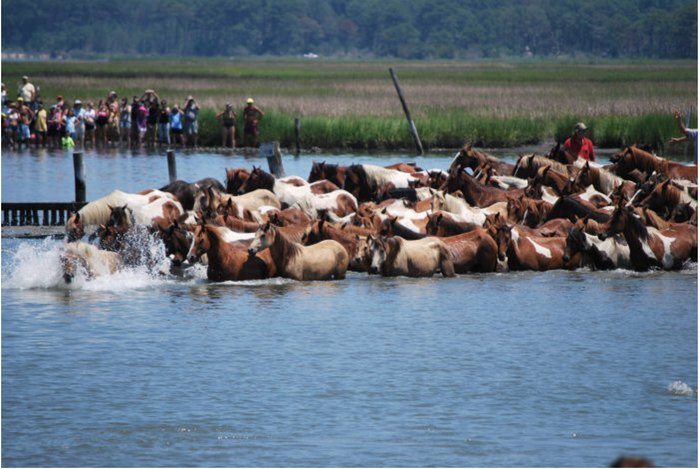 For incredible footage of the Annual Pony Swim & Auction, as well as a detailed account from some of the Saltwater Cowboys, watch the brief video below courtesy of National Geographic:
Have you witnessed the annual Chincoteague Pony Swim? If so, please share your memories and experiences with us. For a detailed guide of the week as well as further information on accommodations and the schedule, visit the official Chincoteague Island website here.