Do NOT Do These Touristy Things In Virginia. Do These 14 Instead.
Virginia has no shortage of tourist destinations — from presidential homes to historic towns and natural wonders to spare. But what happens when you've already hit all the big ones? Sometimes it's nice to know about some of the lesser-known things to do in Virginia — which, while they might be tourist spots on their own — don't always get the same press. If you're looking for some options for your next road trip, here are just a few alternatives you might want to try…
Been to Colonial Williamsburg? 
Colonial Williamsburg is undoubtedly one of the top tourist attractions in the state. And with good reason. It's where our state really got its start from a social and political standing. But, what about the rest of the state? If you want to know how other parts of the state were settled, then here's where you need to go…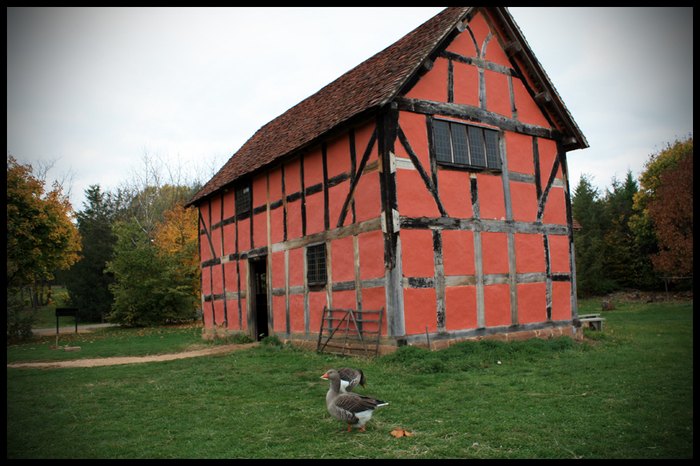 Already driven Skyline Drive? 
This 105-mile drive through the Shenandoah National Park is, without a doubt, dazzling. But you already knew that, didn't you? Fortunately, it's not the only beautiful drive in the state. For something a little more "road less traveled," try this…
Already explored the depths of Luray Caverns?
As the largest cavern series in the east, Luray Caverns is more than worth the trip, But once you've seen the many wonders it holds, like the wishing well, reflecting lake and stalacpipe organ, there are more underground adventures waiting for you…
So you've already seen Monticello and historic Charlottesville?
Thomas Jefferson's home at Monticello is by far one of the top tourist destinations in the state with its history, inventions and natural beauty. And there's no denying the quaint and historical beauty of Charlottesville – much of it, including the University of Virginia, influenced by Jefferson himself. But if you'd like to take a glimpse at what made some of our other Virginia-born founding fathers great, you should visit…
And you've taken the tour of Mount Vernon…twice?
It's well worth the trip – make no mistake! As a working farm, George Washington's Mount Vernon is a preserved gem and offers an irreplaceable look into the life of our first president. But have you ever wondered who George Washington was BEFORE he became President? If so, then you should visit…
Is your sunburn still healing from days on the Virginia Beach Boardwalk? 
Virginia Beach is well worth the visit, that goes beyond saying. But if you're looking for some alternatives, there are plenty of places beyond the boardwalk crowds that you can explore to find history, nature AND beautiful beaches.
Historic Jamestown…been there, done that?
Jamestown is well known throughout the world as the first permanent European colony in the New World. When British colonists first landed here in 1607, they had to undergo untold hardships to make it work – and they did. But, if you want to know where the story really starts, check out….
Have you already paid homage at Arlington National Cemetery?
Fewer place are more somber – or more humbling – than Arlington National Cemetery. With graves for more than 400,000 men and women, beginning with soldiers from the Civil War, the cemetery is not a site to be missed. However, there are other equally powerful military tributes, including….
Maybe you've already seen the wild ponies at Chincoteague and Assateague Islands…
And if you have, then you know it's an amazing sight. Every year, tens of thousands of visitors flock to the islands for the annual Pony Swim and Auction, as well as the beautiful wildlife and natural scenery. But the Eastern Shore isn't the only place to see wild ponies – or breathtaking natural beauty. You should also try…
And I'm sure you've been to Natural Bridge…at least once, right?
As one of the 7 Natural Wonders of the World, Natural Bridge deserves its spot as one of the most visited sites in Virginia. With its natural 215-foot arch and 90-foot span, the bridge has been an eye-catcher since before Europeans settled the New World. But it's far from the only natural wonder our state holds…
And last but not least, if you feel like you've drunk your weight in Virginia (and cheers to that!), how about trying something new? 
With more than 250 wineries ranging across the state, Virginia offers plenty of reasons to raise a glass—and no shortage of ways to fill it. But maybe you're ready for a change of pace. Why not try…
It's always nice to have options, right? What are some of your favorite lesser-known things to do in Virginia? We would love to hear your thoughts and suggestions below!
OnlyInYourState may earn compensation through affiliate links in this article.
Address: Frontier Culture Museum, 1290 Richmond Ave, Staunton, VA 24401, USA
Address: Wilderness Road State Park, 8051 Wilderness Rd Trail, Ewing, VA 24248, USA
Address: Dickenson County, VA, USA
Address: Caverns Rd, District 1, VA, USA
Address: 11350 Constitution Hwy, Montpelier Station, VA 22957, USA
Address: Colonial Beach, VA 22443, USA
Address: 268 Kings Hwy, Fredericksburg, VA 22405, USA
Address: Cape Henry Lighthouse, 583 Atlantic Ave, Fort Story, VA 23459, USA
Address: Cape Henry Trail, Virginia Beach, VA, USA
Address: 3 Overlord Cir, Bedford, VA 24523, USA
Address: Grayson Highlands State Park, 829 Grayson Highland Ln, Mouth of Wilson, VA 24363, USA
Address: Natural Tunnel Pkwy, Duffield, VA 24244, USA
Address: Nelson County, VA, USA
Address: 13490 Cedar Run Rd, Culpeper, VA 22701, USA
lesser known things to do in Virginia
December 14, 2020
Where can I go in Virginia that only the locals know about?
If you enjoyed the article above, you're likely interested in discovering some off-the-beaten-path destinations where you won't find many tourists. Fortunately, there are plenty of destinations throughout the Old Dominion that relatively few know about. If you're curious to explore these places, you'll likely enjoy some solitude. Of course, you might run into some friendly locals, but that's half the fun! Some lesser-known places in Virginia include the Great Dismal Swamp and Lake Drummond, Hollywood Cemetery, Tangier Island, Foamhenge, Fairy Stone State Park, the Channels Natural Area Preserve, the Concrete Fleet at Kiptopeke, Huntley Meadows Park, Natural Chimneys Park, Staunton River State Park, the Devil's Bathtub, and High Knob Observation Tower.
Does Virginia have any natural wonders?
Yes! Virginia is positively brimming with natural wonders, many of them highlighted above. Some additional natural wonders in Virginia you'll want to explore include Natural Bridge in Rockbridge County, Luray Caverns in Luray, Natural Tunnel in Duffield, Crabtree Falls in Montebello, Breaks Interstate Park near the Kentucky border, Great Falls at Great Falls National Park in McLean, and Burke's Garden in Tazewell County. You can learn more about each of these places by reading our previous article.
What is Virginia known for?
Virginia is known for quite a few different things. First of all, the state of Virginia is often associated with its history, much of which is outlined at places such as Colonial Jamestown, Williamsburg, and Richmond. Secondly, Virginia is known for its beautiful landscape, which includes the Blue Ridge Mountains, Chesapeake Bay, Atlantic Ocean, and lots of scenery in between. Lastly, Virginians are known for their love of food, wine, and beer. You don't have to travel far to find some foodie-friendly destinations in the Old Dominion.
OnlyInYourState may earn compensation through affiliate links in this article.
Address: Frontier Culture Museum, 1290 Richmond Ave, Staunton, VA 24401, USA
Address: Wilderness Road State Park, 8051 Wilderness Rd Trail, Ewing, VA 24248, USA
Address: Dickenson County, VA, USA
Address: Caverns Rd, District 1, VA, USA
Address: 11350 Constitution Hwy, Montpelier Station, VA 22957, USA
Address: Colonial Beach, VA 22443, USA
Address: 268 Kings Hwy, Fredericksburg, VA 22405, USA
Address: Cape Henry Lighthouse, 583 Atlantic Ave, Fort Story, VA 23459, USA
Address: Cape Henry Trail, Virginia Beach, VA, USA
Address: 3 Overlord Cir, Bedford, VA 24523, USA
Address: Grayson Highlands State Park, 829 Grayson Highland Ln, Mouth of Wilson, VA 24363, USA
Address: Natural Tunnel Pkwy, Duffield, VA 24244, USA
Address: Nelson County, VA, USA
Address: 13490 Cedar Run Rd, Culpeper, VA 22701, USA