16 Times The Sun Made Vermont The Most Beautiful Place On Earth
Sometimes a few rays of sunshine allows us to see things in a new light. Take a moment to enjoy the beauty of Vermont with these sun-filled photos and let the inspirational words transform your day into something amazing. Here are 16 times the sun made our state even more beautiful. After seeing these beautiful photos of Vermont, you might start thinking our state is the most beautiful place on earth (if you don't already think so).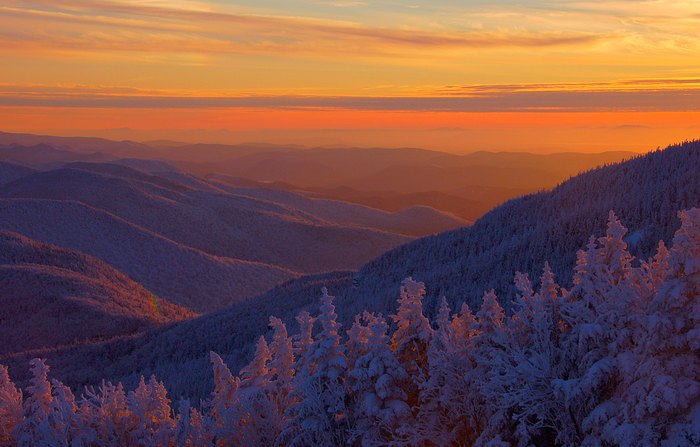 Where do you think the most beautiful places in Vermont are for enjoying some golden rays? Are there places you love to go to capture images of Vermont? Be sure to share this with people who enjoy sunshine in their lives, and have a wonderful day.
Looking for more amazing Vermont content? Check out this article of more beautiful photos of Vermont that will remind you why Vermont is the best state.
OnlyInYourState may earn compensation through affiliate links in this article. As an Amazon Associate, we earn from qualifying purchases.
More to Explore
beautiful photos of Vermont
Where are the most beautiful places in Vermont? 
Vermont has so many chaming and beautiful places, so this list will try to incorporate places from all over the state, but we can not do it justice with just one paragraph. So, without ordering the list, here are the most beautiful places in Vermont: Quechee Gorge, Lake Willoughby, the Notch Road through Mt. Mansfield, atop Camel's Hump, Jay Peak, and Moss Glenn Falls. Happy exploring.
What is the most scenic town in Vermont?
Answering this question is certainly challenging because there are just so many scenic towns in Vermont to choose from. Attempting to answer this question will assuredly lead to disappointing some while gratifying others. But with that being said, here are the five most scenic towns in Vermont: 1. Manchester; 2. Woodstock; 3. Grafton; 4. Stowe; 5. Shelburne. Of course, there are many other scenic and worthy towns to visit. If you are still interested in finding more picturesque towns in Vermont, check out the 17 most picturesque towns in Vermont.
Is Vermont a great place to live?
Of course! Not only does our green state have stunning and picturesque vistas and endless scenic places to explore (as seen in this article), but the state also has exceptional food, safe cities, great schools, and down-to-earth people. Vermont is an environmentally conscience place that focuses on healthy lifestyles and social and environmental awareness, which all make Vermont a welcoming and prosperous place for all.
Related Articles
Featured Addresses