Most People Don't Know These 11 Hidden Gems In Vermont Even Exist
While Vermont is a popular destination for vacationers, even the natives may not know that some of these special places exist. Sure, a map of Vermont will include the trails, but not the secret turnoffs. They locate towns, but they don't point out the charming and quintessential aspects of a place telling you why you don't want to miss it. From scenery to history to charm, here are the 11 best hidden gems in Vermont that just may be the perfect destination for your next adventure.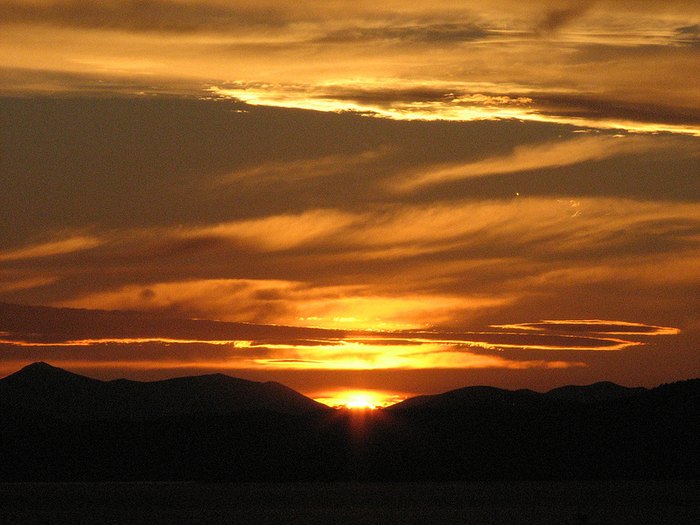 What are the best hidden gems in Vermont that you have visited? Which ones will be added to your bucket list? Let us know and share a comment below! Looking for more hidden and unique places to visit in Vermont? Check out this article here of 17 picturesque towns in Vermont that are delightful.
OnlyInYourState may earn compensation through affiliate links in this article.
Address: Common Rd, Waitsfield, VT 05673, USA
Address: Hogback Mountain, Goshen, VT 05748, USA
Address: Moosalamoo National Recreation Area, Hancock, VT 05748, USA
Address: Stratton, VT, USA
Address: Grafton, VT, USA
Address: Osmore Pond, Peacham, VT 05046, USA
Address: Long Trail, Bolton, VT, USA
Address: Mount Independence, Mt Independence, Orwell, VT 05760, USA
Address: Robert Frost Mountain Cabins, 2430 N Branch Rd, Ripton, VT 05766, USA
Address: Ithiel Falls, VT 05656, USA
Address: Newfane, VT, USA
best hidden gems in Vermont
June 10, 2020
What are the most beautiful hikes in Vermont?
One of the most gorgeous hikes in Vermont is the summit hike up Mt. Mansfield, which provide some of the most spectacular views in our state. If you are interested in hiking Mt. Mansfield, we highly recommend taking the Sunset Ridge Trail; the trail is easily accessible from Underhill State Park and is well marked. Some other beautiful hikes in Vermont are 1. Mount Pisgah Trail, 2. Camel's Hump Trail, 3. Lye Brook Falls Trail. Happy hiking!
Which hikes in Vermont are short and sweet?
If you are looking for some short and sweet hikes in Vermont, take a look at this article here of 9 wonderful short and sweet hikes in Vermont with a beautiful end view to top off the journey. All the hikes on this list are great for the whole family. Happy exploring!
What are the oldest attractions in Vermont?
Vermont's history is long and fascinating. With restaurants founded in the 18th century, 19th-century townhouses, general stores, covered bridges, and old towns that have stood the test of time, Vermont's oldest attractions are everywhere! For more information about specific attractions, take a look at this article of the eight oldest and most historic towns in Vermont. And if you are interested in dining at the oldest restaurant and tavern in all of Vermont, make a reservation at the Ye Olde Tavern, founded in 1790.