These 17 Terrifying Places In Vermont Will Haunt Your Dreams Tonight
If you're afraid of things that go bump in the night, then these places may not be for you. Vermont has a rich history of hauntings that could make even the most skeptical people think twice about dismissing these terrifying tales. After all, many others claimed the stories were false and then experienced strange happenings while investigating. If you've ever had a book fly across the room or spoken to a ghostly apparition, you may not need convincing, but for those who don't believe, here are 17 of the scariest places in Vermont that may haunt your dreams tonight.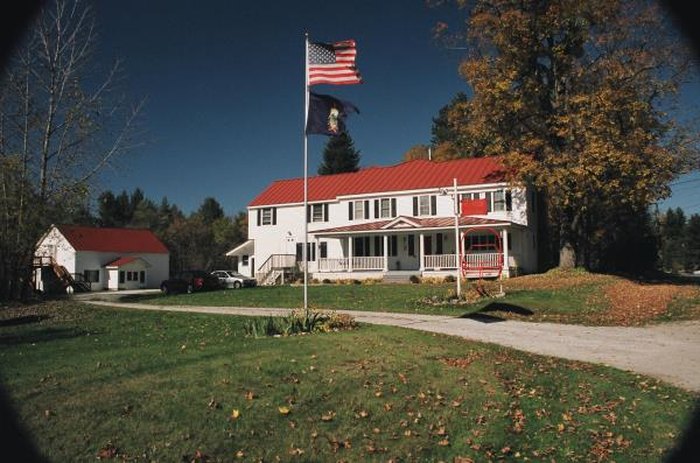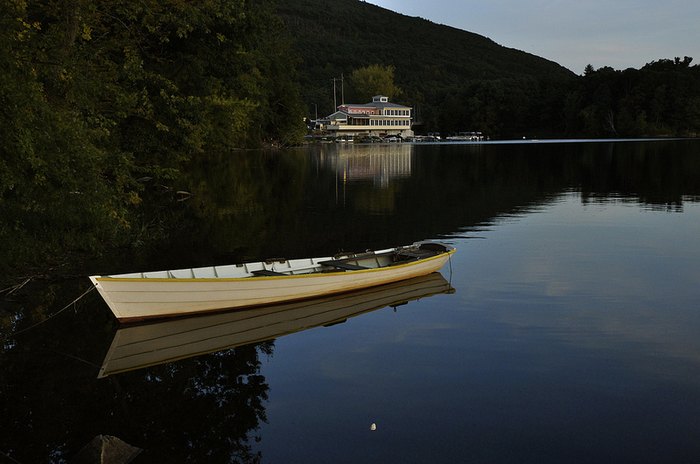 What is your favorite haunted place in Vermont? Which places do you think are the scariest places in Vermont? Share this article to let us know you like these ghostly stories and we will pick more stories to share. There are certainly plenty to choose from!
And if you'd like to check out some of the scariest places in Vermont, take a look at this spooky road trip through our state.
OnlyInYourState may earn compensation through affiliate links in this article.
Address: 127 Chittenden Rd, Chittenden, VT 05701, USA
Address: 1119 Quechee Main St, Quechee, VT 05059, USA
Address: 317 Academy Rd, Pittsford, VT 05763, USA
Address: Gold Brook Covered Bridge, Covered Bridge Rd, Stowe, VT 05672, USA
Address: Glastenbury Mountain, Glastenbury, VT 05262, USA
Address: 123 Depot St, Enosburg Falls, VT 05450, USA
Address: VT-103, Shrewsbury, VT, USA
Address: 158 Harmon Dr, Northfield, VT 05663, USA
Address: Lake Bomoseen, Castleton, VT, USA
Address: Burlington, VT 05405, USA
Address: Manchester, VT 05255, USA
Address: 30 Orchard St, Springfield, VT 05156, USA
Address: Southern Vermont College, Bennington, VT 05201, USA
Address: Golden Triangle Rd, Winhall, VT 05340, USA
Address: 12 W Park Pl, Fair Haven, VT 05743, USA
Address: The White House Inn, 178 VT-9 E, Wilmington, VT 05363, USA
scariest places in Vermont
June 09, 2020
What are the most haunted places in Vermont?
As was discussed in this article, Emily's Bridge in Stowe is certainly considered to be one of the most haunted places in Vermont. So beware if you venture across this spooky bridge. Another creepy and haunted place in Vermont to visit is the Glastonbury Mountain in Glastonbury, Vermont. As we read, there have apparently been several unsolved disappearances of hikers and wanders on the mountain.
Can I visit any abandoned places in Vermont?
Yes, there are several abandoned places you can find in Vermont. It is worth mentioning that not all abandoned places will be safe and legal to visit. If you are interested in finding cool abandoned places to check out throughout Vermont, check out this list of 15 abandoned places in Vermont. Not all these places on the list are accessible but it is a good start to find what can and cannot be visited. And even if you can't visit the inside, you can always still view it from the exterior and wander around it outside.
What are the most creepy towns in Vermont?
Lewiston and Somerset are two small towns in Vermont that have a history for being eerie ghost towns. And perhaps the most well-known town in Vermont for having ghosts and spirits is Stowe. According to locals, several ghost stories have been told about this resort town in the Green Mountains.