It's No Secret Why These 13 Lakes Are The Best In Vermont
Vermont is often showcased for its stunning mountains and incredible views from the summits, but those of us who live here know that the Green Mountain State is so much more than just peaks and valleys. We also have striking waterfalls and beautiful lakes. If you love water and being surrounded by lots of beautiful natural scenery, the following are what we consider some of the best lakes in Vermont and also some of the best places to visit.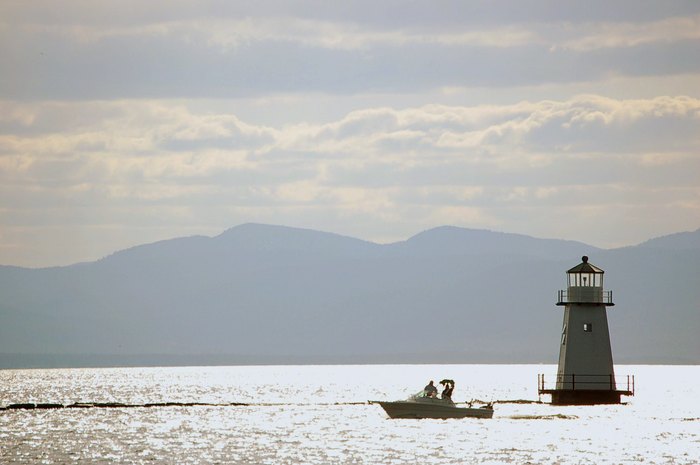 Have you ever been to any of these 13 lakes in Vermont? If so, please share your experience(s) with us in the comments below. If you have a favorite Vermont lake or some favorite Vermont swimming lakes, be sure to share that with us as well.
If you feel more at home in the middle of the woods rather than on the water, you will want to hike through this ancient forest that is home to 400-year-old trees. It's fascinating!
OnlyInYourState may earn compensation through affiliate links in this article.
More to Explore
lakes in vermont
What is one of the best Vermont lakes for a weekend getaway?
Lake Champlain is the best Vermont lake for a weekend getaway.
Vermont is home to several lakes that are perfect for visiting on the weekend. One lake, in particular, is Lake Champlain, which is also one of the best lakes in Vermont. Located between the states of Vermont and New York, Lake Champlain offers some pretty incredible Adirondack mountain views. You'll be in complete awe while experiencing them. This Vermont lake, which is approximately 120 miles long, also offers a variety of activities for all ages including boat tours, kayaking, and fishing. People also enjoy hiking the trails near Lake Champlain.
The next time you're planning a weekend getaway to experience some of Vermont's most beautiful natural scenery, consider a visit to Lake Champlain. It is one of the best lakes in Vermont and it certainly belongs on everyone's weekend itinerary.
What is one of the clearest and cleanest lakes in Vermont?
One of the cleanest lakes in Vermont is Lake Willoughby.
Lake Willoughby, which happens to be one of the clearest and cleanest lakes in Vermont, is located in the town of Westmore. This nearly 5-mile lake is one of the Green Mountain State's bluest lakes and it's also surrounded by lush forest and majestic mountains. Lake Willoughby is a great place to spend the day if you want to fully appreciate Vermont's natural beauty. And because it's 320 feet deep in some places, Lake Willoughby is also Vermont's second-deepest lake. Visitors of this Vermont lake enjoy various activities such as boating, swimming, and fishing.
Related Articles
Explore Vermont