Take The Vermont Donut Trail For A Delightfully Delicious Day Trip
Is your sweet tooth tingling? Those of you that have a weakness for donuts should get ready for the sweetest food trail we've put together yet. Grab some friends and get ready for the sugar rush of a lifetime as you travel along the Vermont Donut Trail.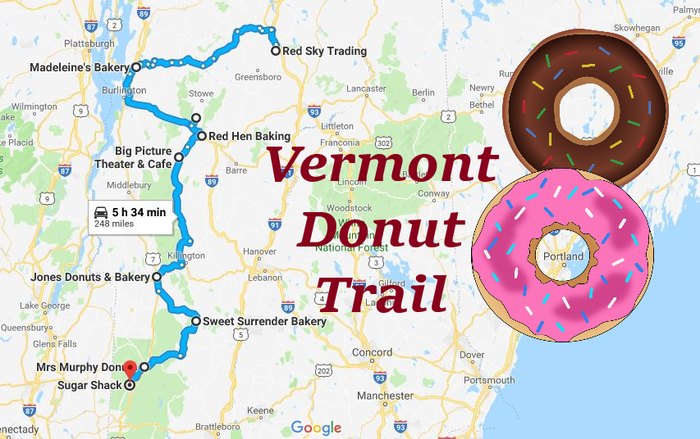 Who do you know that would love this Vermont Donut Trail? If this road trip isn't enough to satisfy your sweet tooth, check out this decadent journey that takes you to all the old-fashioned chocolate shops in the Green Mountain State.