These 27 Towns In Vermont Have The Strangest Names You'll Ever See
No one can deny that Vermont is a wonderful and quirky place.  The scenery will leave you speechless, the outdoor adventures will energize you, the history will render you more knowledgable, and these strange town names in Vermont will make you laugh.
Some small towns in Vermont have names so beautiful that they roll off your tongue such as Montpelier, Quechee and Vergennes.  However there are a few that will make you scratch your head in wonder or perhaps even laugh out loud.  Here are a few that we certainly found amusing.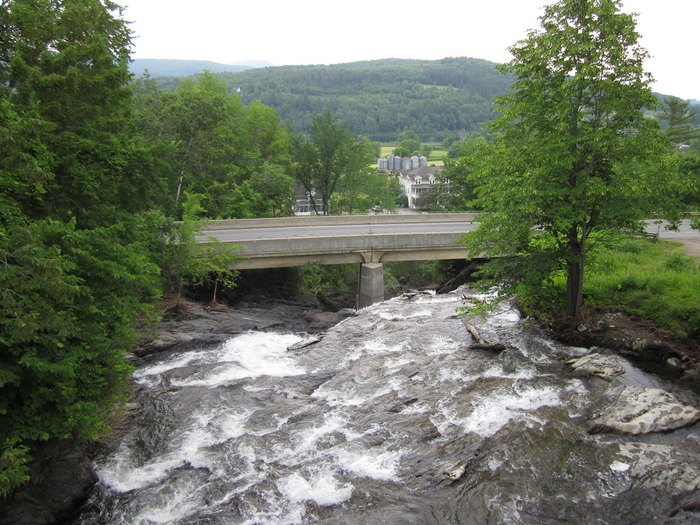 Did we miss any other weird places in Vermont with strange town names? Which strange town names in Vermont have you seen or visited? Let us know in the comments!
And for more unique features of Vermont, check out one-of-a-kind things to see in our beautiful state.
OnlyInYourState may earn compensation through affiliate links in this article.
More to Explore
strange town names in Vermont
What are the most unique towns in Vermont?
Most of these strange town names could definitely be considered to be pretty unique, but often it's just the name that's unusual and not the town itself. As for the most unique towns in Vermont, Montpelier, the state capital, is a fascinating city in Vermont. With its secluded location and proximity to nature, and it being not only the single capital in the U.S. that doesn't have a McDonalds, it is also the smallest state capital in America. Other interesting and unique towns in Vermont are: Barre, Woodstock, Grand Isle, and many more.
What are the best things about living in Vermont?
I don't think we could even count the reasons on one hand, but that would take up too much room, so for the sake of simplicity, we'll narrow it down to just a few reasons, which are: access to pristine and natural areas and parks, organic and healthy food, environmentally and socially aware residents, friendly locals, and a relaxed and casual way of life. Vermont is a delightful place to live if you don't mind living in a small city or little town, which for us, is one of the best reasons to live in Vermont – no large cities. If you love nature and want to live a healthy life, Vermont is one of the best places to live in the U.S., period.
What is the most scenic town in Vermont?
Answering this question is a challenge for there are so many beautiful towns in Vermont. And giving an answer will surely lead to disappointing some while flattering others. But with that said, here are the five most scenic towns in Vermont: 1. Manchester; 2. Woodstock; 3. Grafton; 4. Stowe; 5. Shelburne. Of course, there are many other scenic and worthy towns to visit. If you are still interested in finding more picturesque towns in Vermont, check out the 17 most picturesque towns in Vermont.
Related Articles
Featured Addresses

Mosquitoville, Barnet, VT 05042, USA

Brimstone Brook, Killington, VT 05751, USA

Satans Kingdom, Leicester, VT 05733, USA

Goose Green Rd, Corinth, VT, USA

Goose City, Dover, VT 05341, USA

Killington, VT 05751, USA

Blissville, Castleton, VT 05735, USA

Rhode Island Corner, Hinesburg, VT 05461, USA

Lazy Lady Island, Georgia, VT 05478, USA

Hardscrabble Rd, Milton, VT 05468, USA

Birdland Dr, North Hero, VT 05474, USA

Mount Tabor, Mt Tabor, VT, USA

Michigan, Chittenden, VT 05737, USA

Moscow, Stowe, VT 05672, USA

Egypt, Lyndon, VT 05851, USA

Mt Olympus, Bethel, VT 05032, USA

Ticklenaked Pond, Ryegate, VT 05069, USA