9 Short And Sweet Fall Hikes In Vermont With A Spectacular End View
Now that it's fall, the days are shorter and we want to pack in as much as possible. These hikes are all under 5 miles and should take 2 or less hours to complete and have out of this world foliage views. So without further ado, let's take a look at these short and sweet hikes that are some of the best hikes in Vermont!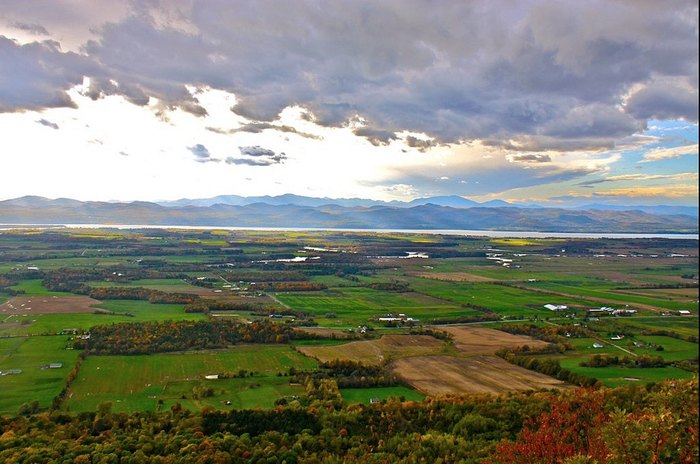 These short and sweet hikes in VT are great, and you'll also want to check out these 11 hikes that you must do in Vermont. They are incredible!
OnlyInYourState may earn compensation through affiliate links in this article. As an Amazon Associate, we earn from qualifying purchases.
More to Explore
Best Hikes in Vermont
What is the most scenic kid-friendly hike in Vermont?
Thundering Brook Falls is Vermont's most scenic kid-friendly hike. Because the hike takes place on a boardwalk, Thundering Brook Falls is the perfect hike for strollers and small children, who will love exploring this unique walking path. Clocking in at just under .5 miles, it's just a short walk to the beautiful Thundering Brook Falls, which are beautiful throughout the year! Our favorite season is the fall when the leaves turn bright red, orange, and yellow, and walking through them is like visiting another planet!
Where can I find the largest waterfall in Vermont?
The largest waterfall in Vermont is the Moss Glenn Waterfall located in Stowe, Vermont, and may be reached through a quick hike that is just over 2.5 miles each way. This quick hike will lead you on an adventure through Vermont's forest before bringing you to this picturesque waterfall that is the largest in Vermont.
What is the most beautiful hike in Vermont?
The most beautiful hike in Vermont has to be The Camel's Hump Trail. This difficult hike clocks in at 6 miles long, and has over 2,500 feet of elevation, but all that effort is undoubtedly worth the incredible views you get from the top! Found in Camel's Hump State Park, those who conquer the Camel's Hump Trail will be rewarded with views of thunderous rivers, forested valleys, and mountain peaks as far as the eye can see! At 4,000 feet tall, you truly will have one of the best vantage points in the entire state. While there are many different trail options you can take for this hike, we recommend doing the entire trail on Monroe Trail. However, some people enjoy taking Long Trail and Dean Trail as well, and no matter which you choose, you will have a great time with incredible views
Related Articles
Explore Vermont