Hop In Your Car And Take The Green Mountain Byway For An Incredible 71-Mile Scenic Drive In Vermont
The Green Mountain Byway is a 71-mile loop around the renowned Green Mountains and we think it is an ideal way to see some of the best sites in Vermont. In addition to checking out some quintessential New England towns and villages, you'll pass by stunning scenery and have plenty of opportunities to spend time in nature. Some of the roads that weave through the Green Mountain Byway include routes 100, 15, and 108. Because these major routes go through towns like Waterbury Center, Stowe Village, Cambridge Village, and Jeffersonville, you'll be able to grab a bite to eat, explore the town center, and experience Vermont like a local. There's always something happening in the Byway towns. Therefore, any time of year is a good time to plan a scenic drive along this route in Vermont.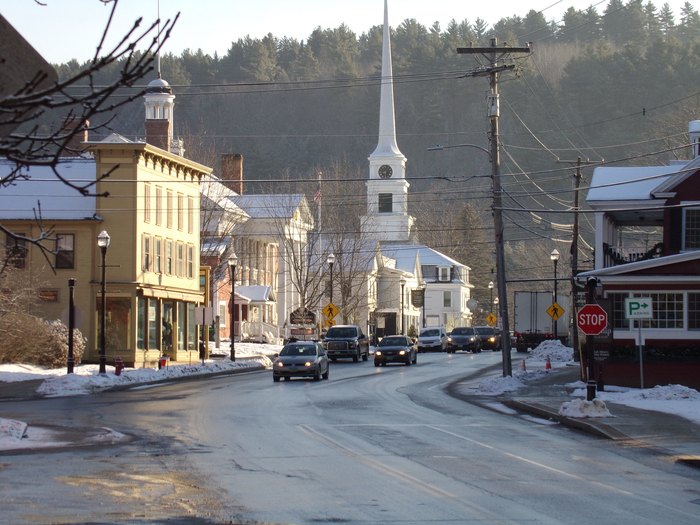 If you were to do a search for "scenic drives near me," this scenic drive in Vermont would most certainly pop up at the top of the list!
To learn more and plan your scenic drive in Vermont, visit the Green Mountain Byway website for more information.
If you enjoy hiking, be sure to read Take These 7 Fire Tower Hikes In Vermont For The Most Rewarding Views. 
To explore still more hikes, be sure to check out the AllTrails website.
If you're still in the mood for more Vermont adventures, take a look at this video:
OnlyInYourState may earn compensation through affiliate links in this article. As an Amazon Associate, we earn from qualifying purchases.
More to Explore
More Adventures in Vermont
Where can we find waterfall hikes in Vermont?
The Falls of Lana in Salisbury is made up of upper and lower falls and is accessible via a few different trail options.
The Texas Falls in Hancock have a 35-foot total drop, with the water landing in large punch bowls at the bottom.
The Hilltop Loop Trail in Jericho leads through a river area and forest, as well as to a beautiful waterfall.
Read on to learn more about some of the many other wonderful waterfall hikes in Vermont.
Where can we find lakes in Vermont?
There are numerous beautiful lakes, each offering a wealth of recreational activities. Among them are:
Lake Champlain, located in Burlington, is a mecca of outdoor fun encompassing fishing, boating, sandy beaches, and more.
Lake Willoughby, located in Westmore, is an over 320-foot deep glacial lake and the deepest lake entirely contained in the State of Vermont.
Lake Bomoseen, located in Castleton, is well-known for its wealth of boating, swimming, and kayaking opportunities.
Read on to learn more about some of the many other wonderful lakes in Vermont.
What are some fun facts about Vermont?
Vermont has the smallest capital city in the country.
Vermont produces the most maple syrup in the country.
There are over 100 covered bridges in Vermont.
Read on to learn more about some of the many other fun facts about Vermont.
Related Articles