These 10 Charming Pumpkin Patches In Vermont Are Picture Perfect For A Fall Day
It's that magical time of year again! It's time to visit a pumpkin patch in Vermont! The leaves are colorful to the eye and pleasing to the ear as they crunch beneath your feet on a cool fall day. Pumpkins are one of our cherished decorations to celebrate the season and we put them on our doorsteps, carve them into jack-o-lanterns, roast the seeds and make mouthwatering pies. Why not make the acquisition of the pumpkin part of your yearly traditions? These charming pumpkin patches are picture-perfect for a fall day.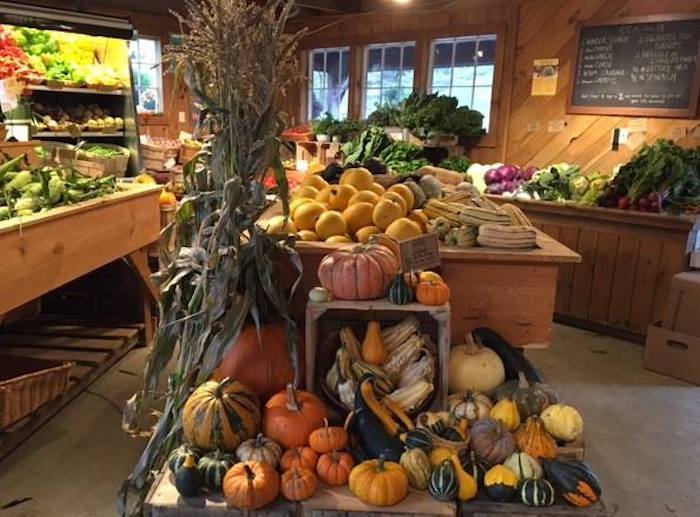 We hope you share which pumpkin patch in Vermont you visited!
For more great fall activities in Vermont, check out these awesome corn mazes and apple orchards.
Address: Burtt's Apple Orchard, 283 Cabot Plains Rd, Cabot, VT 05647, USA
Address: Green Mountain Orchards Inc, 130 W Hill Rd, Putney, VT 05346, USA
Address: Isham Family Farm, 3515 Oak Hill Rd, Williston, VT 05495, USA
Address: Parker Family Farm, 141 Butternut Rd, Williston, VT 05495, USA
Address: Shelburne Orchards, 216 Orchard Rd, Shelburne, VT 05482, USA
Address: Wellwood Orchards Inc., 529 Wellwood Orchard Rd, Springfield, VT 05156, USA
Address: Winslow Farms, 506 US-7, Pittsford, VT 05763, USA
Address: Cedar Circle Farm & Education Center, 225 Pavillion Rd, East Thetford, VT 05043, USA
Address: Gaines Farm, 6343 Calvin Coolidge Memorial Hwy, Guilford, VT 05301, USA
Pumpkin Patch In Vermont
August 18, 2022
What are some things to do in Vermont in the fall?
Looking at fall foliage is one of the best things to do in Vermont. We look forward to it every year, and it doesn't take much effort to do. Yet, if you are so inclined, there are some ways to take this to another level.
One easy thing to do is block off some time, climb into the car, and take a scenic drive. The article Take This Gorgeous Fall Foliage Road Trip To See Vermont Like Never Before gives you an opportunity to travel through a dozen towns.
Everyone In Vermont Should Take This Short And Underappreciated Scenic Drive is a fun back road trek that's worth the effort.
Another drive goes from Middlebury to Poultney along Route 30. It's a stunner. Read all about it in The Stunning Vermont Drive That Is One Of The Best Road Trips You Can Take In America.
Another option is a good hike. The 9 Best Foliage Hikes In Vermont With Sweeping Views will give you some great ideas.
Bromley Mountain offers a canopy tour that is a lot of fun and provides a different view of the trees.
Visiting apple orchards is another tradition for many families. It's fun and delicious. Kids especially enjoy picking and eating fresh apples, and the memories last well beyond the season. These 16 Charming Apple Orchards In Vermont Are Great For A Fall Day should list one near you.
You can also find corn mazes all over these days, but Vermont does a nice job with them. Some are fun and silly, while others are haunted houses in a corn field. In other words, fun for every age! 9 Awesome Corn Mazes in Vermont You Have To Try This Fall gives an array of options.
Get Lost In Vermont's Largest Corn Maze This Fall is a fun rundown of a famous corn maze that will guarantee some tuckered-out children.
Have fun!
Address: Burtt's Apple Orchard, 283 Cabot Plains Rd, Cabot, VT 05647, USA
Address: Green Mountain Orchards Inc, 130 W Hill Rd, Putney, VT 05346, USA
Address: Isham Family Farm, 3515 Oak Hill Rd, Williston, VT 05495, USA
Address: Parker Family Farm, 141 Butternut Rd, Williston, VT 05495, USA
Address: Shelburne Orchards, 216 Orchard Rd, Shelburne, VT 05482, USA
Address: Wellwood Orchards Inc., 529 Wellwood Orchard Rd, Springfield, VT 05156, USA
Address: Winslow Farms, 506 US-7, Pittsford, VT 05763, USA
Address: Cedar Circle Farm & Education Center, 225 Pavillion Rd, East Thetford, VT 05043, USA
Address: Gaines Farm, 6343 Calvin Coolidge Memorial Hwy, Guilford, VT 05301, USA