The Story Behind This Vanishing Vermont Town Will Leave You Baffled
Vermont is famous for its haunted tales and sordid stories of the past, and the Patch Hollow massacre is a great one. While this story may not be as well-known as others, it doesn't make it any less real. Deep in the woods of Wallingford lies Patch Hollow, a small community that was made up of five families in the early 1800s. The events that took place here on May 11, 1831, would change the history of Patch Hollow forever. The tale of this vanishing town in Vermont will haunt your dreams.
Today there are no physical clues as to what happened that fateful night – no make-shift knife left at the scene, no bodies, and aside from a few crumbling foundations, there isn't much evidence that a civilization ever existed here. However, the well-documented accounts describing the Patch Hollow massacre are detailed and still chilling to this day.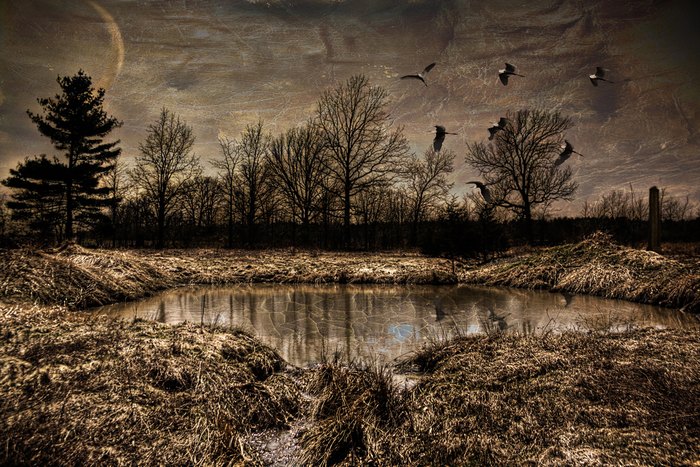 The creepy and dark history of Vermont that's told through this tale makes for one of the most bizarre stories in Vermont. Did you know about the Patch Hollow massacre or perhaps unknowingly hiked through? What are your thoughts on this vanishing town in Vermont?
If you are looking for more spooky Vermont stories to learn about, check out this haunted house tale here. Be sure to join our Facebook page for more stories like this and others that will pique your interest in all things Vermont.
OnlyInYourState may earn compensation through affiliate links in this article.
Address: Bear Mountain, Killington, VT 05751, USA
vanishing town in Vermont
May 14, 2020
What are the scariest haunted attractions in Vermont?
Our state has many fun and scary haunted attractions to visit. The scariest attraction award has to go to the terrifying Eddy House in Chittendon. This home housed a mysterious and ghostly family with ties to spirts and other creepy things. The Eddy House, which is now the location of the High Life Ski Club Lodge, has a dark and eerie history that has to be seen to be believed. Another haunted place in Vermont is The Quechee Inn at Marshland Farm. Many people have claimed to be haunted by the former owner's ghosts throughout the property, so be on alert if you dare to make a visit.
What are the most haunted places in Vermont?
Any list of the most haunted places in Vermont has to include the frightening history of Emily's Bridge in Stowe. Legend has it that this bridge is haunted by Emily's ghost. And, according to the legend, a girl named Emily died a dreadful and gruesome death on the bridge. Her ghost continues to haunt people to this day, so the reports go. So beware if you venture across this spooky bridge. Another scary and haunted place in Vermont to visit is the Glastonbury Mountain in Glastonbury, Vermont. Apparently there have been several unsolved disappearances of hikers and wanders on the mountain.
Can I visit any abandoned places in Vermont?
Yes. Depending on the abandoned attraction you visit, you might not be able to explore the interior, and other places will not be safe for entering, but you will still be able to get a glimpse of these places from the outside. Other places, however, you will be able to enter and explore inside. We recommend that you take a look out this article here which details a road trip that will lead you to some creepy abandoned places in Vermont that you can explore. Before visiting abandoned places, make sure you are being safe and responsible. Time to start exploring!