21 Things Everyone Who's Moved Away From Vermont Has Thought At Least Once
It's a fact – there is no place on earth quite like Vermont. Whether you've lived here a few years or all your life, when you leave you'll certainly be longing for the way of life found in the Green Mountain State. However, if life happens and moving away from Vermont is inevitable, here are a few things that will undoubtedly cross your mind as you adjust to a new, non-Vermont lifestyle.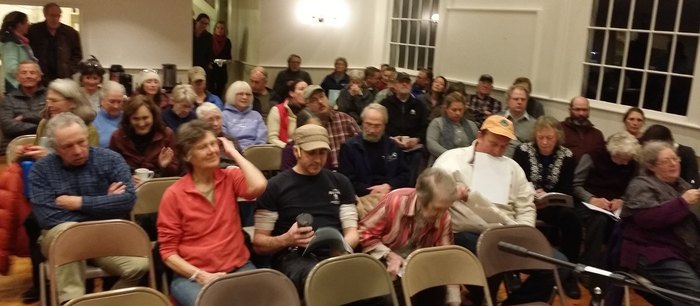 For those moving away from Vermont, have you thought these things? Let us know below in the comments section.
On the flip side, check out these 23 things you may not expect from life in Vermont.
OnlyInYourState may earn compensation through affiliate links in this article.
moving away from Vermont
October 05, 2020
What are the best things about living in Vermont?
We are all biased about our home states, but at the same time, there are so many amazing things about life in Vermont. To name a few; access to clean and natural areas and parks; organic and healthy food; environmentally and socially aware residents; friendly locals; and a relaxed and casual way of life. Vermont is a great place to live if living in a small city or little town doesn't bother you. If you love nature and want to live a healthy life, Vermont is one of the best places to live in the U.S.
What are the worst things about living in Vermont?
Vermont is a wonderful place to live, but every state has some negative components to it. So here are a few of the worst things about living in Vermont: 1. It can be frightfully cold in the winter, and our winters can last half a year, no joke. 2. If you want nightlife and other popular city activities, Vermont doesn't rank so well in comparison to other states. 3. Vermont can be rather expensive to live in. Rent prices, groceries, and real-estate can all be on the pricier side. But these negative aspects pale in comparison to the reasons why living in Vermont is amazing (see above).
What stereotypes are there about Vermont?
Where to even start… First of all, Vermont is simply an amazing state that has so much to offer, like gorgeous and peaceful nature areas. But one stereotype about Vermont is that there's not much else except mountains, forests, lakes, and more nature. Vermont also has the stereotype of being the holiday destination place for city folk like New Yorkers, Bostonians, and Montrealers. Some other prevalent stereotypes are that we never have a spring season or that our winters last half a year. In reality, Vermont has much more to offer than just cold temperatures and nature spots.