The Best Times And Places To View Fall Foliage In Vermont
When it comes to fall foliage in Vermont, two things are certain. First, we have the best foliage in the whole world. And second, it's next to impossible to figure out when the peak will be too far in advance. To help you with your planning, the folks at Smokymountains.com have put together an interactive map where you scroll through the weeks and see how the foliage changes. Without further ado, let's check out the Vermont fall colors map!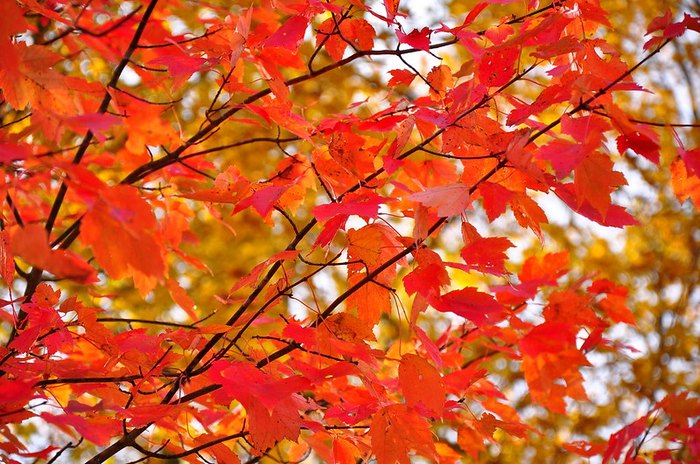 Where is your favorite place to see Vermont fall foliage? Let us know! Now that you know when to see fall foliage in Vermont thanks to the handy-dandy map, it's time to start leaf-peeping! We hope you'll love it as much as we do.
OnlyInYourState may earn compensation through affiliate links in this article.
When To See Fall Foliage In Vermont
September 15, 2022
What is there to do in Vermont in the fall?
In addition to gorgeous fall colors (which you now know all about thanks to the above Vermont fall foliage map!), Vermont is home to some exquisite apple orchards. When the fall season sets in, gather up the family and venture to Shelburne Orchards. This idyllic getaway sits along the shores of Lake Champlain and it's full of old-fashioned fun. Here, you can pick perfect fruit, sip on hot apple cider, and devour some sweet donuts. This will soon become your favorite autumn tradition. Vermont is also home to New England's largest corn maze. Head over to Danville and explore the exciting twists and turns. This thrilling attraction sits on a lovely family farm and it's pure fun!
Where can I see the best fall foliage in Vermont?
Vermont's small towns are full of gorgeous fall foliage. You won't be disappointed in Peacham's exquisite views. This small Northeast Kingdom town only has about 731 residents, but it's chock-full of whimsical sights. During the fall, the town church sits among a vibrant field of red and orange hues. You'll also see colorful leaves in Woodstock, Warren, and Dorset. No matter where you go, you're certain to see breathtaking autumn foliage in this lovely state.
Why should I visit Vermont in the fall?
In addition to the colorful Vermont fall foliage and autumn activities, our state has several exciting fall festivals. The Chester Fall Festival is always full of excitement and Burke Fall Festival puts smiles on people's faces. Visitors also love attending the Old Fashioned Harvest Market in Underhill, Vermont. This annual tradition features exciting shopping booths, lively entertainment, and tons of delicious autumn treats. There's even a hayride, pet show, and morning parade! These are just a few of Vermont's spectacular autumn events. You're certain to find a bit of adventure in this New England state.
OnlyInYourState may earn compensation through affiliate links in this article.