These 18 Beautiful Sunrises in Vermont Will Have You Setting Your Alarm
Yeah, yeah, we know Vermont is beautiful, of course. That's not news; there are an infinite number of beautiful photos of Vermont. But I'm sure not all of us are appreciating our state's beauty as much as we could every day.  If you're not a morning person, that's OK. You'll be instantly converted after witnessing these outrageous sunrise photos in Vermont.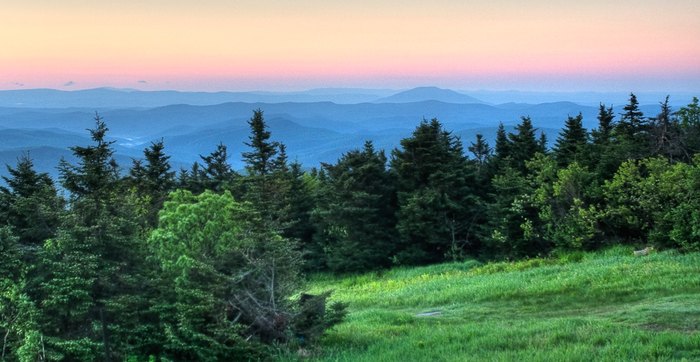 Honestly, this list could go on and on. Every day and every sunrise in Vermont is amazing. Where is your favorite place to watch the sun rise and capture Vermont photography? Feel free to share your best sunrise photos in Vermont with us in the comments.
OnlyInYourState may earn compensation through affiliate links in this article.
sunrise photos in Vermont
July 03, 2020
Where are the most beautiful places in Vermont? 
This is an impossible question to answer but we'll give it our best shot! Vermont has so many unique and stunning places, so this list will try to incorporate places from all over the state. So, without ordering the list, here are the most beautiful places in Vermont: Quechee Gorge, Lake Willoughby, the Notch Road through Mt. Mansfield, atop Camel's Hump, Jay Peak, Moss Glenn Falls, and so many other places. Happy exploring.
What are the most beautiful hikes in Vermont?
Vermont is home to some of the most scenic hiking in all of New England. One of the most beautiful hikes is the trek up to the summit of Mt. Mansfield, which provides some of the most spectacular views in Vermont. If you are interested in hiking Mt. Mansfield, we recommend the Sunset Ridge Trail, which is accessible from Underhill State Park. Some other beautiful hikes that are worth checking out in Vermont are: 1. Mount Pisgah Trail, 2. Camel's Hump Trail, 3. Lye Brook Falls Trail. Happy hiking!
What are the most beautiful beaches in Vermont?
Vermont is not only a fabulous place for mountains, hiking, and swimming holes. In fact, we have some splendid and pristine sandy beaches as well. If you are interested in learning about where to check out sandy and beautiful beaches in Vermont, take a look at this article of Vermont's best. For a quick overview, we recommend the Sandbar State Park in Milton, Leddy Park in Burlington, and Thayer Beach in Colchester to get started! All of these beaches have sandy shorelines and plenty of space to enjoy the beach on a warm summer day.