It's Official: Utah's Very Own Vernal Is One Of The Country's Coolest Small Towns To Visit This Year
When you think about the town of Vernal, Utah, does the word "cool" immediately come to mind? The folks over at Matador Network certainly do, having compiled a list of The 25 Coolest Towns In America. Vernal was lucky enough to make the list — and we're inclined to agree. You might or might not have checked out this unique community during past travels through our wonderful state, but we definitely agree that this place should be included in your upcoming travel plans. Get ready to fall utterly in love with Vernal, Utah.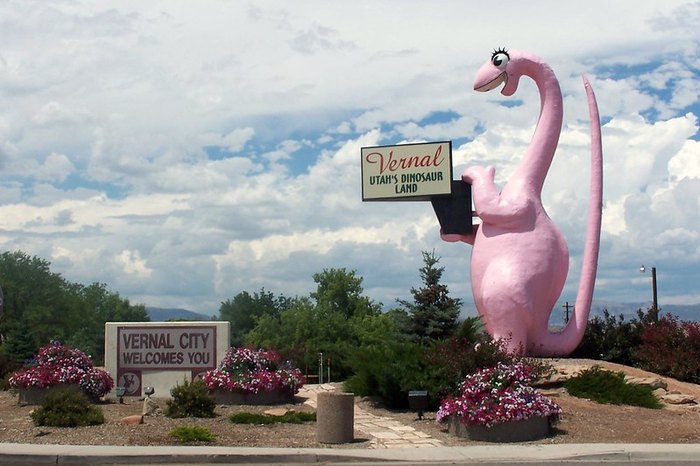 While we recognize that our list of things to do in Vernal only scratches the surface, we hope you're feeling in tune with one of the smallest towns in Utah — and the entire United States. Have you spent time in Vernal? What are some of your favorite things to do in and around town, both natural and man-made? Share your thoughts with us by leaving a Facebook comment or recommend another unique small town in Utah by completing our nomination form.
Can't get enough adventure? You'll want to read about a fairy tale trail in Utah.
Address: Vernal, UT 84078, USA
Unique Towns In Utah
September 22, 2022
What are some of the other must-visit towns in Utah?
Vernal is certainly incredible, but it's only one on a list of amazing small towns in Utah. In fact, the state is chock full of exciting communities and fun things to do — after all, some of the best adventures come in unexpected packages. If you're seeking an escape, read about the best small towns in Utah for a weekend getaway. From Parowan to Kanab, there's an option for every sort of traveler to appreciate.
Are there any especially scenic small towns in Utah?
Utah is breathtaking, no matter where you're spending time. If you prefer to combine your natural adventures with small town charm, we've got you covered with a list of the most scenic small towns in Utah. These selections give way to mountain views, perfectly maintained downtown areas, and so much more. It's easy to see why tourists fall in love with Utah so easily.
Where are the most peaceful towns in Utah? 
If you're a sucker for peace and quiet, Utah is a dreamy place to visit or reside. There are so many peaceful towns in Utah, many of which might just make you feel like you've discovered your own little slice of paradise. Head to Fairview, Loa, Randolph, or any other of the destinations in our piece when you're seeking a break from the hustle and bustle of daily life.
Address: Vernal, UT 84078, USA