Posted in Utah
May 02, 2021
These 8 Road Trips In Utah Will Lead You to Places You'll Never Forget
Whether you're looking for a nice afternoon drive or a more lengthy road trip, one of the following eight best road trips in Utah will surely lead you to the perfect destination. Of course, as with any road trip, most of the fun is enjoying the journey itself.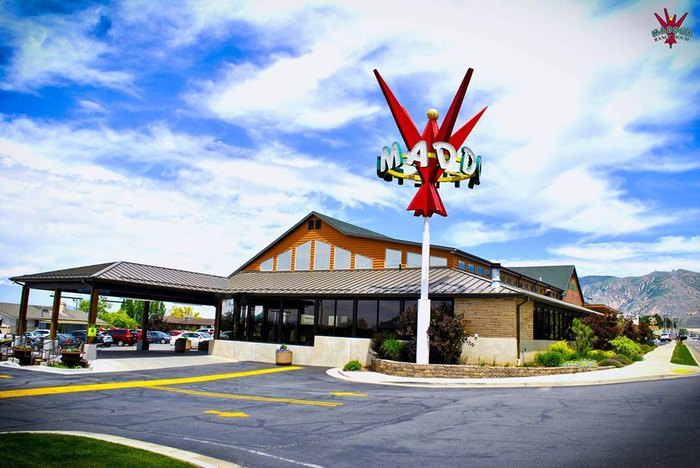 Have you been on one of the best road trips in Utah? If you're looking for more adventures to tackle in our beautiful state, here are some bucket-list-worthy day trips.
Best Road Trips In Utah
May 07, 2021
What are everyone's most favorite places to visit in Utah?
Utah has some incredible destinations that are wildly popular, and for good reason. Bryce Canyon National Park is one of them, receiving over 2 million visitors a year in the last half-decade. The incredible canyons are worth visiting at least once in your life to see what all the fuss is about. The photographs of Bryce Canyon just don't compare to seeing it in person. Zion National Park is even more popular with over 4 million visitors a year, and there's plenty of reasons for that, too. Not only is it the most popular park in Utah, but it's also one of the most visited national parks in the entire country.
What are the best things to do in Utah?
If you've visited the national parks and explored the state's scenic drives, here are a few other options of cool things to do in Utah that you don't want to miss. You can view Utah's mountains while whizzing by on a mountain coaster any time of the year in Park City. If you've ever wanted to experience what it's like unearthing fossils, you can dig up your own at U Dig Fossils just west of Delta, Utah. You can keep any of the trilobite fossils you find. These fossils can be up to 550 million years old! It's the largest trilobite concentration in the world, so you'll find many.
What other drives should I take when traveling through Utah?
There are many scenic routes you can take through the Beehive State beyond these ones. We put together an entire list of stunning scenic drives in Utah, highlighting special highways, loops, byways, and more. Each will take you through some of the state's natural wonders and some even include special attributes like natural arches, impressive canyons, or the chance of seeing wildlife such as bison.