This Easily Accessible Trail In Utah Offers Breathtaking Views
The Bonneville Shoreline Trail extends along the Wasatch Mountain Range, overlooking several valleys along the way. The best part about this trail is that it's easily accessible – trailheads all along the way are just above many of Utah's cities, making it easy to pop up to the trail for a quick evening hike, even after a long day at work. If you want to spend an entire day along the trail, you can do that too…this trail spans for miles and miles, showcasing some of Utah's most gorgeous scenery.
The Bonneville Shoreline Trail is still a work in progress. It's overseen by the Bonneville Shoreline Trail Coalition – a group of citizens and community representatives who volunteer their time to continue the creation of the trail. The trail is separated into 12 regions, some of which are currently in the planning stages. Each section is mapped out, and completed sections are marked with trail heads. You'll find a link to several of the sections we've highlighted – use it to help you plan your hike or biking excursion!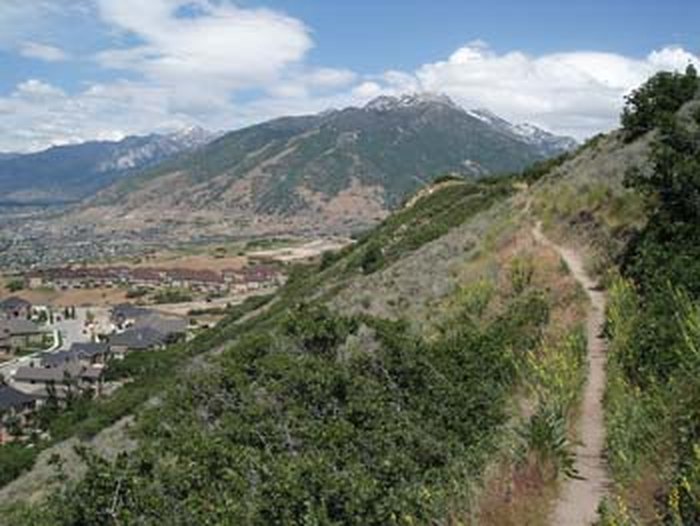 What's your favorite section of the Bonneville Shoreline Trail? This article only covers a few of the 12 sections – do you have photos to share of some of the other sections?
Consider volunteering to help care for the trail. Click here for volunteer opportunities and details.
For more hikes in Utah, take a look at these 8 easy hikes that are perfect for the whole family.
OnlyInYourState may earn compensation through affiliate links in this article. As an Amazon Associate, we earn from qualifying purchases.
Related Articles
Explore Utah