Take This Road Trip Through Utah's Most Picturesque Small Towns For A Charming Experience
While the Wasatch Front is home to most of Utah's largest cities and towns, the Wasatch Back is home to some of its prettiest small towns. This road trip takes you from Weber Canyon to Provo Canyon, then branches off so you can enjoy the fall foliage of the Alpine Loop. The trip is just 117 miles and can be completed in just over three hours, but you'll want to allow much more time than that so you can explore these charming towns and their nearby recreation opportunities.
For the map with directions, click here.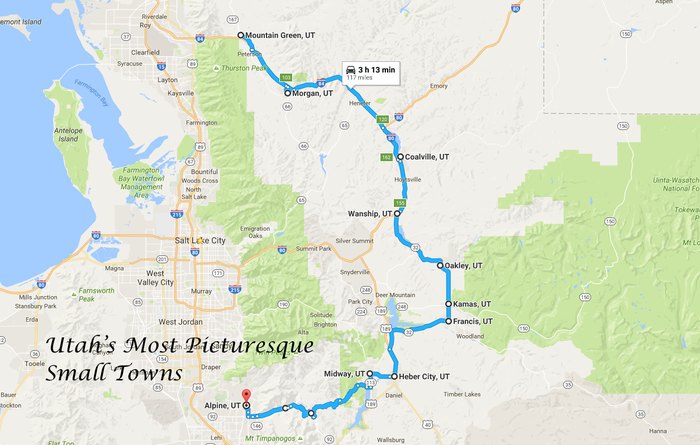 You'll see on the Google map that this road trip takes you past many more towns and attractions. Leave time for plenty of recreation, and consider making it a weekend trip by staying overnight in one of these cute towns.
Ready for another road trip? Check out this Abandoned Places In Utah Trip!