The Farmers Almanac is Predicting A Quiet Winter In Utah
Winter is right around the corner, and we're ready to bundle up, get out, and play! If you've lived in the Beehive State for very long, you don't need weather forecasters to tell you to get your sweaters, hoodies, and parkas ready for the upcoming season, but it's always fun to see what The Farmers' Almanac has to say. The folks there have been predicting the weather since 1818, and claim to be spot-on. Check out the Farmers' Almanac 2023 winter prediction for Utah: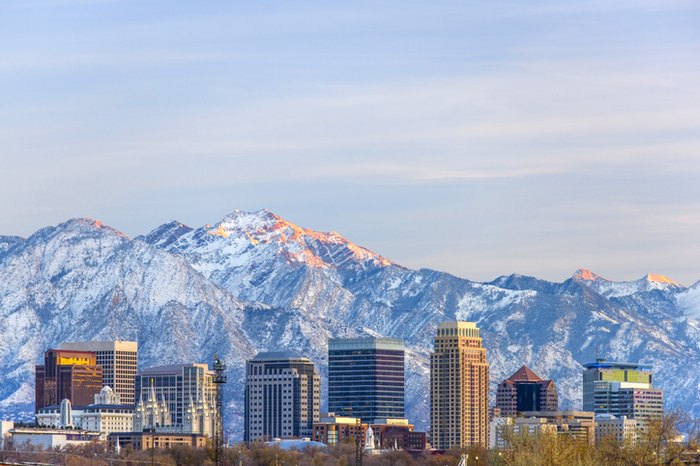 Are you ready for another Utah winter? What do you make of the Farmers' Almanac 2023 winter prediction for Utah? We'd love to hear about your upcoming plans for the 2022-23 winter season in the Beehive State!
If winter in Utah isn't your cup of tea, it might help to check out these 12 things we'd undeniably miss about it if we moved away. We might just convince you that it's not so bad, after all!
Farmers' Almanac 2023 winter prediction for Utah
August 28, 2022
What kinds of winter recreation are popular in Utah?
Utahns live for the winter — we wouldn't be here otherwise! From hitting the slopes on skis, snowboards, and tubes to lacing up our boots for a scenic hiking adventure, there's all sorts of fun to be had during the winter in Utah. One of our favorite winter day trips in Utah is snow tubing at Solider Hollow. The Soldier Hollow Nordic Center is a wonderful winter playground, and its tubing lanes are the longest in the state, measuring a whopping 1,200 feet! It's especially wondrous at nighttime; if you haven't tried twilight snow tubing in Utah, this is the place to do it!
What are some beautiful places to visit during the winter in Utah?
Park City generally steals the snowy spotlight in Utah, but Ogden is a true treasure of a town that's well-worth exploring during the winter season. In addition to being a stone's throw from numerous incredible ski slopes and resorts (the town gets 450 inches of the white stuff each winter!), Ogden offers guests a rustic and rugged experience that's truly unrivaled. Its Historic 25th Street, a notoriously dangerous neighborhood in the days of the Wild West, is one of the most charming places in the country today. And in the winter, with the snow-capped mountains framing the twinkling town lights, you're sure to fall in love with this postcard-perfect place.