Only A Few Lucky Visitors Per Day Are Allowed At This Secret Canyon In Utah
Zion National Park is one of Utah's most treasured gems, and its beauty has been discovered by people all over the world. In 2017, Zion was the country's third most visited park, with 4,504,813 visitors during that year. To protect the wild beauty of the park, as well as the safety of its visitors, Zion has undergone many changes throughout the years, including requiring permits for some hikes.
Take a look at this awe-inspiring hike that most Utahns will never take, but many have on their bucket list: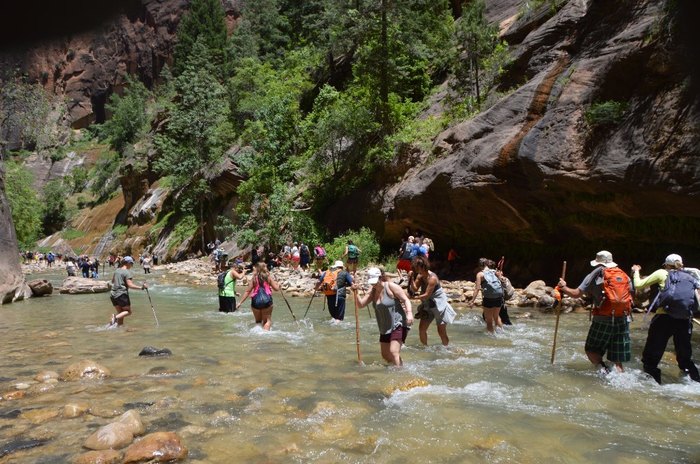 Have you hiked the narrows from the top down? If so, we'd love to hear about your adventure!
For more information about the permit process, visit, and if you're planning a trip to Zion soon, you might want the check out these 10 best hikes in the park.