You Haven't Lived Until You Try These 13 Mouthwatering Restaurants In Utah
If you are a foodie, you are always looking for new culinary adventures. Whether the cuisine is from a little-known local mom 'n pop shop, a popular tourist spot, an upscale dining establishment, or anything in between, each one offers something delicious and irresistible. So, loosen your belts and grab your friends because here are some of the best Utah restaurants that you simply must try. We are confident that each one will be leaving you wanting for more!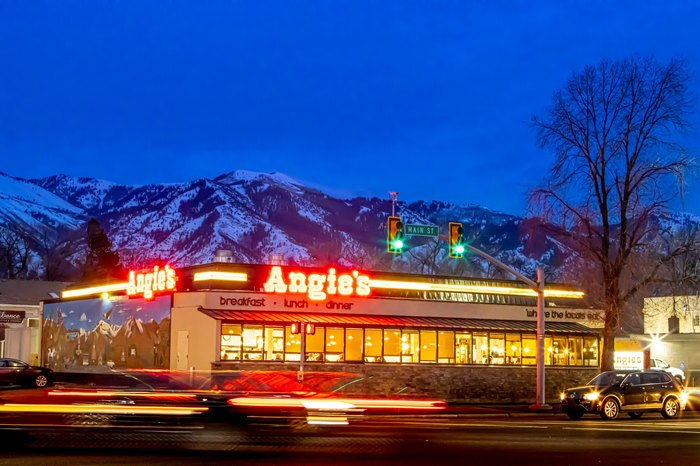 Have you ever been to any of these delicious spots? If so, which ones are your favorites? What additions would you make to this list? We'd love to read about your experience in the comments section!
If you love seafood, check out this article about some of the best seafood joints in the state.
If you're still in the mood for more Utah adventures, take a look at this video about beautiful Arches National Park:
OnlyInYourState may earn compensation through affiliate links in this article.
More Foodie Adventures in Utah
May 17, 2023
Where can we find the best ice cream shops in Utah?
Aggie Ice Cream in Logan is located on the campus of Utah State University. It is a Utah favorite with more than two dozen flavors of ice cream available.
Casper's Ice Cream in Richmond has been in business since 1925 and crafts what they call "the world's smoothest, most delicious ice cream."
Eli's Old Fashioned Ice Cream and Soda Shop in Payson is a vintage ice cream and soda shop scooping up some of the most interesting flavors.
Read on to learn about some of the many other scrumptious ice cream shops in Utah.
Where can we find the best barbecue restaurants in Utah?
Bam Bam's BBQ in Orem specializes in authentic Central Texas BBQ and the company says they serve "Only the finest meat money can buy."
U.B.S. BBQ in St. George is a family-owned restaurant serving all kinds of meat dishes plus chicken, sandwiches, salads, and more.
The Huntsville BBQ Company in Huntsville has been crowned as the Best of State for its outstanding barbecue.
Read on to learn about some of the many other delicious barbecue restaurants in Utah.
Where can we find the best pizza restaurants in Utah?
Antica Forma Pizza in Vernal serves up authentic wood-fired Neapolitan pizzas and pasta dishes.
Este Pizza, with locations in Park City, Sugarhouse, and Salt Lake, offers delicious specialty pizzas, build-your-owns, salads, and desserts.
The Junction Pizzeria & Grill, with locations in Heber and Park City, features classic, specialty, and build-your-own pizzas and great burgers.
Read on to learn about some of the many other popular pizza restaurants in Utah.